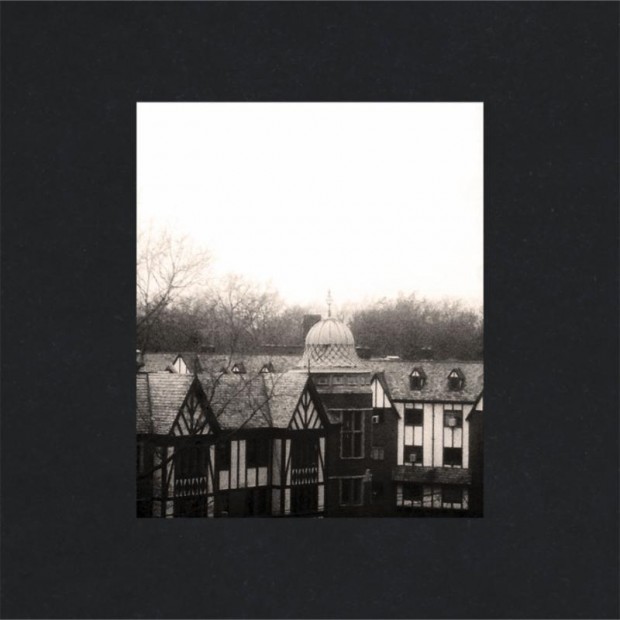 Cleveland, OH is known for many things (or, if you're me, for this wonderful piece of television history), but somehow the first thing that springs to mind for most people won't be rock music (a fact even more surprising given that the city is home to the Rock'n'Roll hall of fame). Cloud Nothings may just be the band to change all that. Developing from a solo project based out of lead singer Dylan Baldi's  Cleveland bedroom, to  a tight-knit, violently energetic three-piece punk outfit, the band have been lighting up hype metres on both sides of the Atlantic. Here and Nowhere Else, their fourth LP in just three and a half years, has them at their most angst-filled, their most aggressive, and perhaps their least melodic, and the result is electrifying.
Its relentless pace and energy more than excuse the fact that, at only 8 tracks in length, it comes in barely over the 30 minute mark. Fortunately, the up side to having such a limited number of songs is that there's not one second of filler. Every one album feels deserving of punk-anthem status.
Opener 'Now Hear In' launches the listener into the band's frantically chaotic sound in admirable style. Opening with a simple chord progression, it toys with the listener as it crests and falls from one section to the next. Drummer Jayson Gerycz plays like a man possessed, smashing his way through the song's chorus and breaks with incredible power. On tracks like 'Quieter Today' and 'Just See Fear', the band's punk influences come to the fore, their driving power chords and early Green Day-esque vocal melodies given an extra, biting edge by the record's lo-fi sound and TJ Duke's thundering bass being thrown into the mix.
'Psychic Trauma' slows the pace slightly, with the heavily overdriven guitars being replaced by a smoother, reverberating sound. However, things once again pick up for the pre-chorus, leading into a brilliantly frustrated punk chorus: "I can't believe what you're telling me is true. My mind is always racing, listening to you". From there, the song only gets heavier, before reaching its sublimely chaotic finale.
As a songwriter, Baldi has an incredible knack for capturing the brutal simplicity of raw, youthful heartache and turmoil, without descending into wallowing self-pity or targetless rage. Closing track 'I'm Not Part of Me' is a brilliant example; the song as a whole has the feel of early Brand New or Jimmy Eat World, with its bass-heavy drum beats and delicately distorted guitar lines. "I'm learning how to be here and nowhere else, how to focus on what I can do myself" Baldi sings in the second verse, and it's lines like these that give the album a quiet optimism that makes it all the more cathartic.
Here and Nowhere Else is a gutteral yet emotive album, whose superficial layer of chaos and destruction goes hand in hand with the brilliant writing going on underneath. It's punk at its cathartic best, and from Cloud Nothings, no less than you'd expect.
Here and Nowhere Else is out now via Wichita.