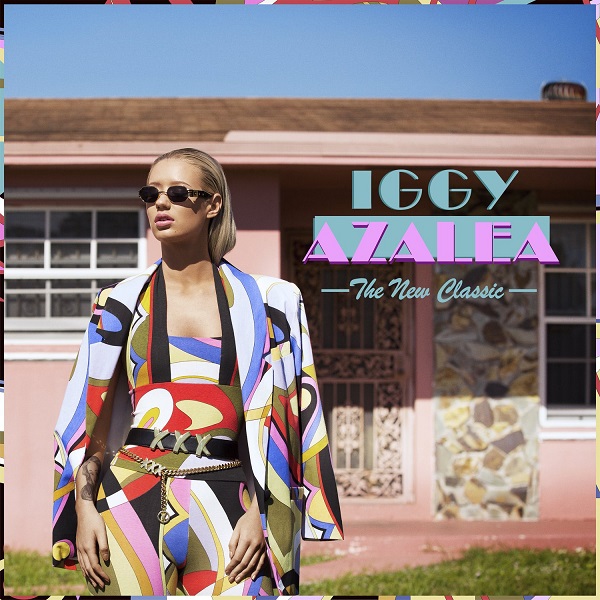 Following in the foot steps of other contemporary female hip-hop artists like Nicki Minaj, Iggy Azalea's The New Classic feels like the latest in a long line of debut albums that would suit a club environment more than anywhere else. But, as perplexing as it may be, The New Classic isn't actually that bad.
Sure, it's far from ground-breaking or even being particularly original, but one thing this record does have is catchy songs – and in abundance. Chocked full of annoyingly gluey choruses, surprisingly good rap verses and a decent enough production to stick it all together, it seems pre-packaged to be one of those records that really gets embedded into your subconscious, whether you want it to or not.
The biggest surprise with this record is the vocal performance from Azalea. She really shines on this album, certainly when comparing it to her debut EP Glory. Even with its questionable subject matter, fairly uninspiring lyrics and rehashed beats, something keeps you coming back, and it's most definitely her. She performs her hooks with a hell of a lot of swagger, manages to make The New Classic instantly more enjoyable and giving it a definite something extra.
The opening track 'Walk The Line' sounds like a Chris Brown song, only performed by a female rapper with far superior talents. At a fair length but with enough going on to keep you interested, it's a good effort for an opener and sets up everything the rest of the album has to offer quite adequately.
The better songs on the album, '100' and 'Goddess', are the most musically intriguing on the record. '100' starts with a funky and almost bluesy acoustic guitar riff and ventures into a cocky rap verse by Azalea. It's different enough from anything else on the album to stand out, and be a reason for someone to give it another listen. 'Goddess', reminiscent of tracks like Kanye West's 2013 song 'BLKKK SKKKN HEAD', is a dirty and domineering work that is oddly empowering in places. Although repetitive at times (as are a lot of songs on the album) it's undeniably fun, and completely unapologetic in the messages it's attempting to convey.
The closing song 'F**k Love' is a genuine journey of a song. It seems to have more in common with Missy Elliot and the 90's hardcore rap scene than the rest of Azalea's music. This is the one song on this album that goes against the grain somewhat, and brings up issues that are relevant and thought-provoking. Why she didn't write the entire album in this style is confusing, because it would have been far more innovative and compelling.
To conclude, The New Classic probably isn't going to make the musical world shake with excitement. It's nothing new in the genre of hip-hop, and certainly not in it's more commercial forms. There are hundreds of albums released annually that share the same sort of ideas. Nevertheless, it's a show of talent from Iggy Azalea and this record's producers, and although it's generic, it knows it's target audience well enough to give them what they want. T.I. should be proud.
The New Classic is out now via Virgin EMI.