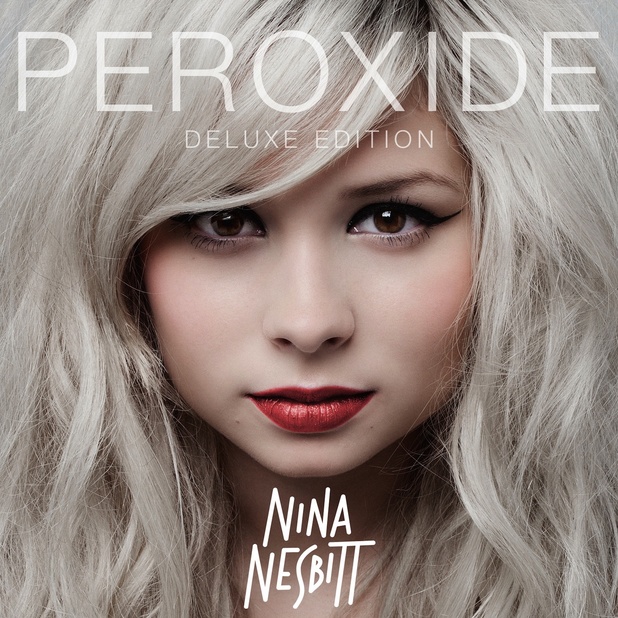 Playing a sold-out tour before the release of a full LP is no easy feat. Yet, for NINA NESBITT, the final few months of 2013 featured a stretch around the UK where tickets to her show were gold dust. The reason – 'Stay Out'. The track, which was the 19 year old's first (and only to date) Top 25 Single was played on national radio across the summer extensively and now, the blonde haired, Edinburgh-based singer is releasing her debut, Peroxide.
Those lucky enough to get tickets to the tour will be familiar with the album already; the memorable, catchy nature of the tracks mean that even upon first listen, it already sounds like you know it. That isn't to say the album lacks diversity, the new single 'Selfies' is a piano led pop track which shows Nina is with the trends, fun loving and bang on the mark; whilst the vocally powerful 'Align' offers a the raw, emotive side. This change of tempos and styles continue with the incredibly catchy 'Candles', and the slow, powerful album closer 'The Hardest Part'. These tracks offer a better insight into the ability and talent of Nina Nesbitt, who is at heart a diverse songwriter, guitarist and pianist.
Each track from Peroxide is musically very good, however they sometime lack that lyrical connection. It's uplifting and packed with superb pop songs, each of which shows there is much more to the 19 year old than her incredible track 'Stay Out'. Being able to demonstrating that she's able to write upbeat, memorable and chart-reaching tracks, alongside the slower vocal showcases, makes the album a perfect debut. However, it also leaves plenty of room to grow for album No 2.