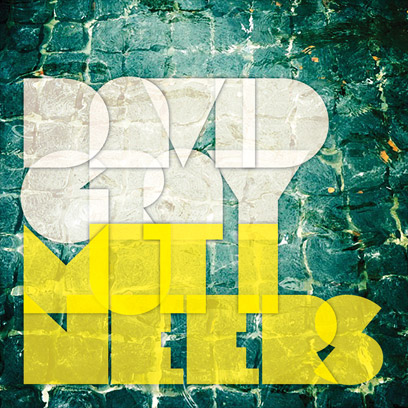 Over 20 years after releasing his debut album, A Century Ends, DAVID GRAY returns with Mutineers, his tenth studio album.  With a four year gap between the studio album Foundling, he's had more than enough time to collect his thoughts, reflect on life's rich tapestry, and translate them into a collection of songs both reflective and anthemic.
Mutineers kicks off with a brace of up-tempo, foot-tapping, numbers including lead single "Back In The World" and the follow-up track "As The Crow Flies." The album's title track 'Mutineers' certainly "Sure feels good," with echoes of past form shining through its build up and delivery, Gray masters the repetitive lyric chanting like no other, and it works well.
Dependable throughout the album the music is equally persuasive: a taut mix of piano ballads that morph into orchestral triumphs, and Gray's folk styles merged with experimental, never intrusive computer programming by producer Andy Barlow of Lamb. David still flashes his intellect however, most of the album reveals a romantic and spiritual bliss that feels just as good as it sounds.
The mellow, cello infused 'Beautiful Agony' with its emotive edge, slows the pace of Mutineers down, as does 'Last Summer'. 'Cake and Eat it' with its almost vintage Van Morrison feel will either be loathed or loved depending the ear it finds.
The albums standout offerings are 'Snow in Vegas' and 'Birds of the High Artic' the latter blends delicate orchestral touches alongside Gray's piano and vocal brilliance – this song alone shows why Gray is one of the classiest and most songwriters and performers of any generation.
'Gulls' closes the eleven track album perfectly and will certainly leave fans, old and new, wanting more. With a tremendous back catalogue, spanning two decades, Gray sets his own bar very high. All in all Mutineers fits in well, it has splashes of the past and yet allows Gray to evolve. David Gray is definitely 'Back in the World'