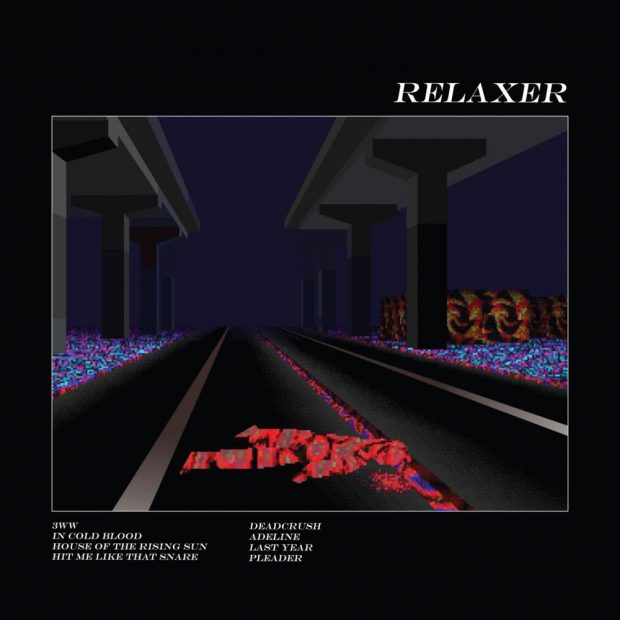 Alt-J have received nothing short of praise following each of their album releases to date. Back in 2012, 'An Awesome Wave' won them the Mercury Music Prize, and follow up album, 'All This Is Yours' in 2014 shot them even more in to the mainstream. Fast forward to 2017 and their third record 'Relaxer' is set to cement their place in Britain's music hall of fame.
These days, the band compromises of; Joe Newman (Guitar/Vocals), Thom Sonny Green (Drums), Gus Unger-Hamilton (Keyboards/Vocals) and Cameron Knight (Guitar/Bass/Sampler) as an honorary member. With 'Relaxer', Alt-J have deviated from the format which has won them their acclamation and have experimented with a moodier and more low-key sound. Some of the songs included in this collection date back to the bands' early years and do contain hints of that original style.
Opening track '3WW' begins as a melancholic and atmospheric instrumental before vocals kick in for the second half. The track sounds very medieval and hints of 2012 begin to shine through. The addition of Wolf Alice's Ellie Rowsell on backing vocals adds greater depth.
There are many flashes of brilliance throughout the record. 'Deadcrush' is another that features Ellie Rowsell, but is an absolute bonkers track. Think Imagine Dragons latest single 'Thunder' sung in a Bee Gees style and you begin to get the vibe. Add in some sparse, experimental and loose playing and you've nailed the overall feel.
'Hit Me Like That Snare' comes across as a lost Jake Bugg demo. Hedonistic vocals, electric guitars, loose playing. Not the Alt-J that we recognise. The chorus refrain of "Fuck you! All of you" plays on as the song fades out but suddenly ends like they didn't know what to do next.
The closing duo of 'Last Year' and 'Pleader' bring the album to a bit of a limp end though. The choral choir vocal style is pleasing, but seems to not be enough to round off the album. The acoustic guitars running through both could do with being amped up, and the addition of Marika Hackman on 'Last Year' seems to not give it the push that you would expect.
Overall, 'Relaxer' is impressive but a tiny bit of a let down compared to the previous two records. This is simply not the Alt-J we know and love. However, they should be applauded for being experimental and trying something different, but in this digital age which they initially pioneered for guitar music, this unfortunately is nothing ground breaking.