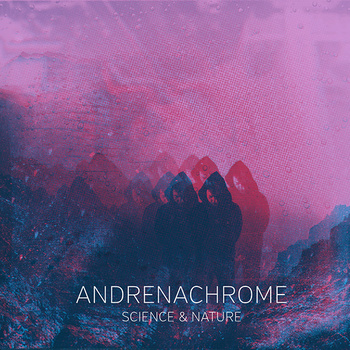 Andrenachrome, a.k.a producer Steve Eyre, may be one of the most exciting musical exports to come out of Lincolnshire in recent years. In fact, he may be one of the only musical exports to come out of Lincolnshire in recent years. With his début EP, Science & Nature, he stands to prove that it's a county deserving recognition for more than just its sausages.
Consisting of just two tracks, it seems a bit of a stretch to call Science & Nature an EP. Clocking in at just under 8 minutes,  it nonetheless provides a solid-enough insight into the musical mind of Eyre. Opener 'Art of Conversation' begins with a skittish electronic beat, reverberating guitars punctuating the melancholic, disillusioned vocals. Comparisons with LCD Soundsystem wouldn't go amiss, with Eyre's sharp observations and carefully structured electronic beats evoking that same sense of distant yet emotive creativity.
Second track 'Mother Nature's Ashes' is somewhat more upbeat. A lazy guitar riff begins as a gravel-voiced Eyre channels the slacker vibe that made Beck such an inspiration to many. There's no hint of the self-pitying 'Loser' mentality here though; he has bigger fish to fry, or rather, not fry. "You're burning mother nature's ashes for the sake of fashion" he scolds, a message that, while altogether worthy, insists upon itself to the point that it detracts from the so-laid-back-it's-horizontal atmosphere created by the casual funk bass lines and 90s-inspired sound mix.
While by no means perfect, Science & Nature provides an intriguing calling card for Andrenachrome. It doesn't always hit the mark, but  this expertly produced EP suggests that there's even bigger and better to come from the Lincolnshire lad.