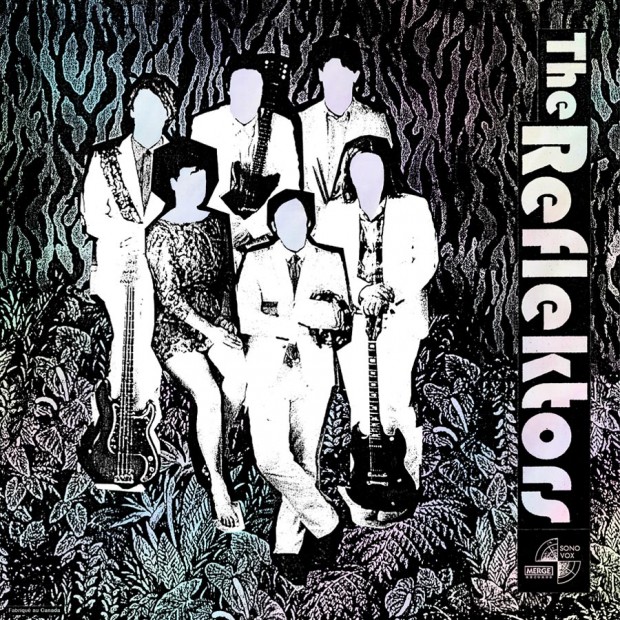 After an agonising four years, we can finally feast our ears on "Reflektor", the first single (and title track) taken from  Arcade Fire's highly-anticipated fourth album. But was it worth the wait? The answer is a resounding, seven-and-a-half minute long "Yes".
Those expecting the opening electronics to build up to the guitar and piano driven rock of The Suburbs might be thrown by the smooth, funk-influenced bass line that instead kicks in, providing much of the single's hypnotic undertow. Long gone are the cacophonous, multi-layered arrangements of Funeral. Instead "Reflektor" presents the listener with a highly orchestrated sound, understated yet arresting, and oozing the kind of confidence that makes a seven-minute long single feel an hour too short. Win Butler and Régine Chassagne's vocals are as distinctive as ever, their trademark bi-lingual lyrics particularly suited to the theme of duality that provides both the lyrical and visual core of the release.
Oh, and of course there's David Bowie. Like a small child tugging at his mother's skirt, Bowie's influence struggles to be heard, and there are certainly similarities between the rhythmic, swaying electronics present here and Bowie's earlier work on songs like "Criminal World". However, the joy of listening to Arcade Fire is that, no matter where they draw their inspirations, they are never confined by them. Under the skilful hands of LCD Soundsystem frontman and producer James Murphy, "Reflektor" strides purposefully off in a whole new direction for the band, and yet sounds every inch an Arcade Fire single. And a bloody good one at that.
With the full album set for release on October 29th and a world tour on the horizon, it's clear there's a lot more to come from the Arcade Fire over the next few months. Until then, we'll have to settle for listening to/ watching "Reflektor" on repeat. A sacrifice I personally am more than willing to make.