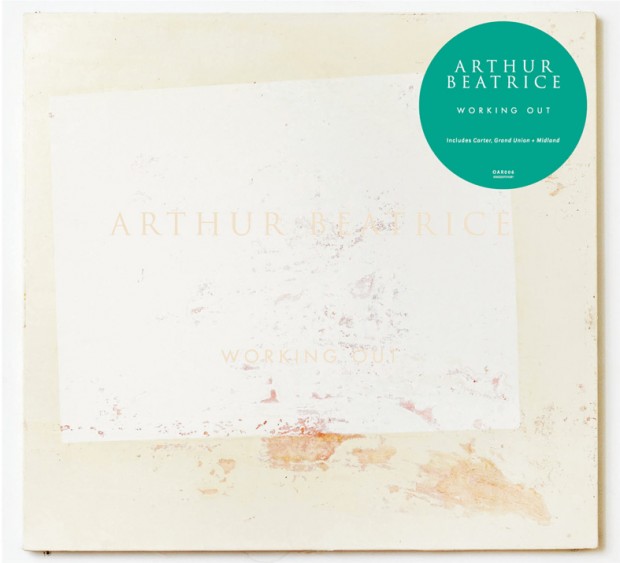 Contemporary indie has shot to the forefront of it's wider genre in recent years. The move away from conventional 'three chord guitar band' towards eclectic instrumentalists with underlying emotion started with The XX, and continued with acts such as Alt-J and London Grammar. London four-piece ARTHUR BEATRICE aim to be the next act to slot into this scene; mixing not only instruments, but also split male/female lead vocals.
Working Out is cleverly constructed; for instance, it's chilled introduction 'Councillor' is similar to that on Alt-J's An Awesome Wave; however it has a dark underlying guitar riff and dominating vocals. Unexpected chord changes send the song in a slightly different direction than suggested at the outset. The guitar riff fades and is replaced by piano, as the vocals penetrate, "retching with the words you've never heard"as male lead Orlando Leopard puts it.
The album seems slightly more upbeat when Ella Girardot sings. 'Late', and their debut single 'Midland', are both moments in which the album is slightly more accessible than those others in a similar vein. This debut single is the first real instance of both voices meshing together, working perfectly in harmony. The album grows; without slowing too much, it maintains its natural rhythm and sense of scale, as in 'Grand Union'. The 4:14-long track even contains a minute long solo, which doesn't get tiring or boring.
Arthur Beatrice have put together a superb debut album, slotting themselves nicely into a genre already packed with creativity. As with acts in a similar position, their biggest challenge will be how the respond for their follow-up album. With such a strong debut, expectations will be very high. With this much talent at their finger-tips, however, they shouldn't have too much to worry about.
Working Out is released on February 24th via OAR.