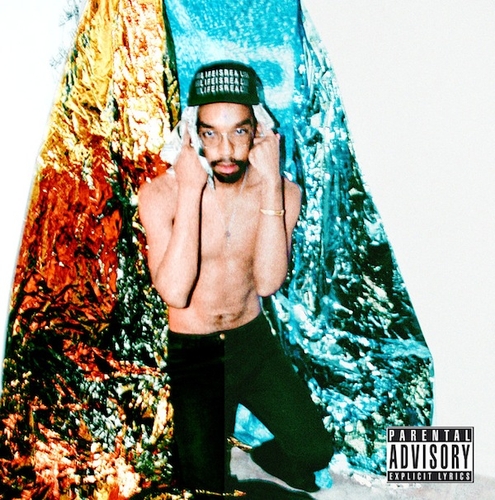 Off the back of underground success with albums Black Pleasure and Digital Lows (released 2011 and 2012 respectively), Memphis based hip-hop artist Cities Aviv (aka Gavin Mays) returns with his latest album entitled Come to Life, released today. Mays' first two albums won substantial acclaim for his innovative and gritty interpretation of R&B, whilst making great strides toward distinguishing his niche sound within the industry.The 7" single 'Coastin' released shortly after his debut album in 2011 achieved furthered recognition and expanded his audience vastly, adopting a considerably more melodic tone and aligning him with a much more contemporary and to an extent pop orientated rap audience.
This success was followed up with a movement towards a similar sound with tracks like 'Voyeurs', and a remix of Modest Mouse's 'Float On', found on his second album Digital Lows. Mays 'Hip-Hop' branding carries a degree of ambiguity, with many of his early influences emanating from a heavily rock-based background (a fact underlined by his stint as lead singer of heavy metal band Copwatch). Given the nature of much of his work as 'Cities Aviv', Mays cites somewhat surprising influences in bands such as Joy Division, whilst coupling them with more direct influences in the form of Mos Def.
Mays describes his ambition for this latest album as a mix of the "Vocal intensity of Digital Lows and the production aspect of Black Pleasure". From Young One Records, Come to Life captures the raw and ominous nature of Black Pleasure, but has moved to emancipate the dark furore pursued in that album. Instead Mays swings the pendulum in the other direction, and has created fourteen tracks which almost act as an imploration for distinction in personality from modern youth.
From a fairly personal recount of a childhood in Memphis, Mays challenges his audience to conquer an individuality vastly repressed in modern society, and to pursue their own true desires and ambitions. The positivity exposed probably speaks a lot for how Mays feels in himself on this his third studio album; removed from the angst and inner-discontent evident in Black Pleasure, and three years down the line, it is telling that Mays knows he's on the cusp of achieving something unique in an already extremely diverse R&B/Hip Hop industry.
Qualifying Mays as one of the rising Alternative R&B artists of the modern era, Come to Life is an album flirting with both the moderate foundations of underground success found in his two previous records, and furthering that with a more experimental, electronic vibe. Mays is certainly edging to the fore of the R&B industry and clearly there's a lot more still to come.
Come to Life is released digitally today. The LP is available on February 18th.