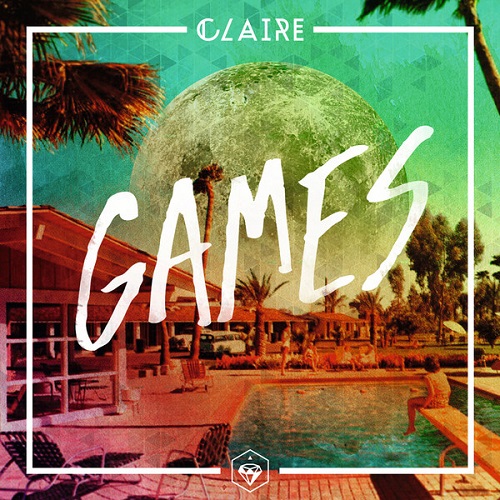 Munich-bred electronic five-piece CLAIRE have spent the past twelve months building a fairly rabid fan base in their native Germany. New single 'Games' is set to be their first UK single in 2014, and, with its soulful vocals and pounding beats, it's easy to see why they've inspired such devotion.
'Games' doesn't necessarily scream originality; it possesses more than a whiff of Calvin Harris's modus operandi in the vocal style, and reliance on synths and heavily-electronicised keys. Lead singer Josie Claire Bürkle's Florence Welch-esque soulfulness both helps and hinders in this respect, but the depth that her smooth, laid-back voice adds to the underlying electronics is what makes Claire stand out as one to watch. 'Games' is not a song overburdened with hooks, desperately clawing its way towards being a club classic. Instead, it has an almost ambient, chill-wave quality, the electronics ever-present and verging on infectious, but without becoming over-powering. Instead of sounding like a bunch of producers featuring a guest vocalist, Claire manage to sound like an actual band, something many electronic musicians fail to achieve. All in all, it feels so much more than the simple 'synth-pop' label seems to allow.
Claire will undoubtedly come one step closer to being a household name when they undertake their first live UK shows in January next year. If the rest of their back catalogue is as much fun as 'Games', it might well happen sooner than we think.
'Games' will be released 23rd February on Capitol Records. Live dates are below:
JANUARY
21 – White Heat @ Madame JoJo's, London
22 – Gold Dust @ Hoxton Bar & Grill, London
23 – Juice Box @ Notting Hill Arts Club, London