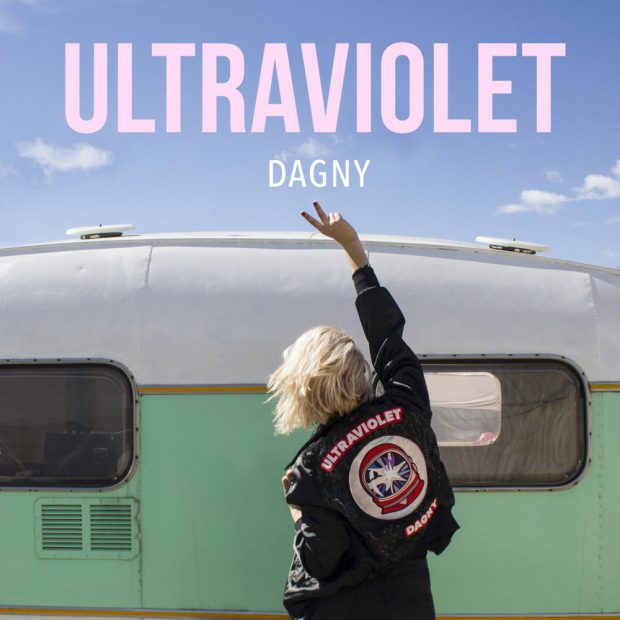 Following in the footsteps of fellow countrymen Röyksopp hailing from Tromsø in Norway, Dagny looks set to unleash a wonderful career of pop upon the world if debut EP 'Ultraviolet' is anything to go by.
The record itself was released back in September and has won the young star a whole host of new fans across Europe with tracks 'Backbeat' and 'Fools Gold' taking the airwaves by storm. Add in to the mix a fascinating live show as well, Dagny certainly has it all.
Opening track 'Fight Sleep' is a slinky slice of early 90's pop. Although she wears her influences on her sleeve, the young star seems to smother them in her own style. Gorgeous vocals swoon over a smooth guitar and bass combination.
The title track; 'Ultraviolet' is a contrast to the pop sheen we've just embraced. In come louder guitars and a dirty indie undertone. The song seems to have a Blondie style undertone and the breakdown just before the chorus kicks in adds dynamic to the song structure. This will be a live highlight without any question.
Highlight of the EP is easily the glorious 'Too Young'. Starting with a smooth bass riff, it gives way to sugar sweet vocals with a hint of grit. This could easily be a lost 90's indie classic. With the bass driving the song, the synth undertone adds to the yearning for the summer and dancing barefoot on beaches. This will be a track that is so hypnotic, it will become engraved on your mind.
Breakthrough single 'Backbeat' is a perfect slice of modern pop. With it's explosive chorus and indie pop perfection, this is a track to prove Dagny will be no one-hit wonder. Being played by the likes of BBC Radio 1 and being showcased by Zane Lowe on his Beats 1 show, it is no wonder Dagny is beginning to get the recognition she deserves.
The final track on the EP is 'Fools Gold (ft BØRNS)', a glorious slab of modern dance featuring great vocals. This is an instant club classic and festival friendly track. With tracks like this in her arsenal, Dagny can do no wrong. Grab yourself a copy of this EP and your life will be a little more complete.