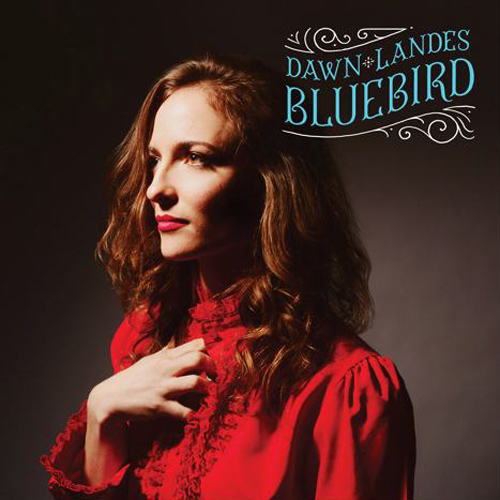 American folk singer Dawn Landes has been in the business since the release of her debut album dawn's Music (sic). Her music, a blend of warm country tones and folkier energy, may well sound familiar to fans of Lissie, and Bluebird, with its acoustic guitars and melodic focus, continues the trend.
Title track 'Bluebird' is a lovely opening to the album, the long-anticipated follow up to 2010 hit Sweetheart Rodeo. The chord progressions and harmonies are beautiful, and sets the rest of the record up gracefully. 'Try To Make A Fire Burn Again' comes in straight away, and again has just perfect harmonies. The song doesn't really go anywhere, but it's nice for the ears. 'Bloodhound' has a slightly more country feel to it, thanks in no small part to the banjo's appearance.
The album then slows down with 'Heel Toe'. A moving track with a good beat, it has a nice instrumental in the middle. 'Cry No More' again is back to that classic American country sound, but 'Oh Brother' has a bit more of a folky feel to it, and an interesting rhythm which will definitely stick in your mind. 'Diamond Rivers' has not got much to it to begin with, but it provides a nice break in the album with the entrance of the piano – although it does pick up again towards the end.
You could definitely imagine 'Love Song' being played in a swanky bistro bar, and 'Lullaby for Tony' is another with a slightly more folky feel to it, rather than Dawn's staple American country sound. There's a lot of emotion in this track. Final track  'Home' brings proceedings to a close quite beautifully, with a very slow beat and a generally relaxed feel.
Overall, Dawn Landes will be a pretty big draw for anyone who likes their country music laid back and with a slight folk edge. It may not get your pulse racing, but Bluebird is nonetheless a nice, chilled album for a rainy day or a sunny afternoon.
Bluebird is out now via Western Vinyl.