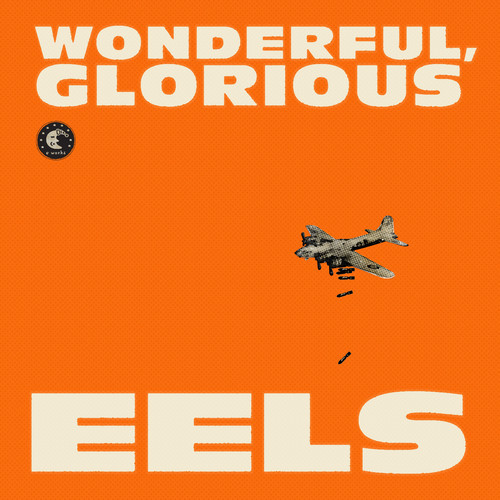 What can you say about eels that hasn't already been said? They hit the scene back in the mid 90's and haven't really gone away. Much has been said over the years of frontman Mark 'E' Everett's personal life and the impact it had upon his musical output, primarily eels' second studio album "Dasies Of The Galaxy".
However, after the last Eels output of three albums over a year, subsequent tours and an overdue break, Eels are back with new album "Wonderful Glorious".
The album is a mix of happy and upbeat tracks, versus the topics maudlin blues older fans will be familiar with. The first single proper from the band "New Alphabet" sees 'E' declaring "D'you know what? I'm in a good mood today" and it finally sounds like he genuinely is happy.
Opening track "Bombs Away" sees the band back on familiar ground, an almost "Cancer For The Cure" undertone with fuzzy whispered vocals, bass driven with brushed drum beats. "Kinda Fuzzy" and "Peach Blossom" also cary these qualities.
The tender moments like "True Original" show how diverse the band can actually be. Overall, a good strong album from Eels. No one seems to do that electro-shock blues as good as them. It's good to have them back with a bang.