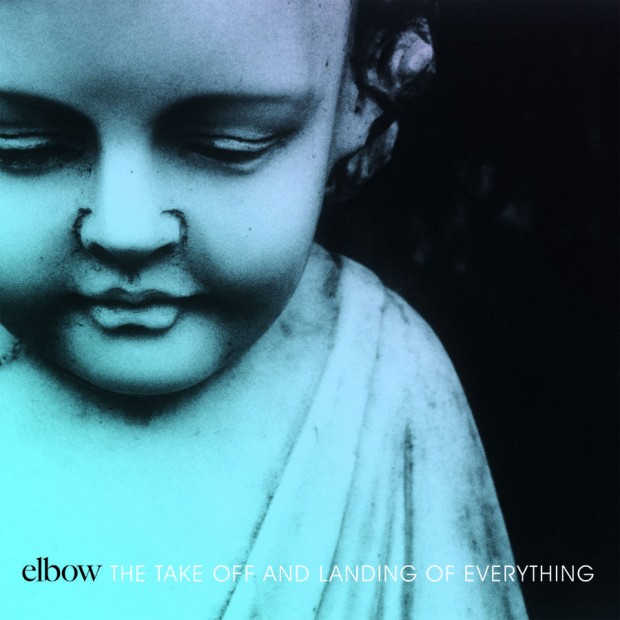 ELBOW have grown over the past six years to become one of the iconic British bands. Ever since their Mercury Prize win for their breakthrough fourth album The Seldom Seen Kid, the five-piece have been squarely in the public eye. Following that, they've seemed to be trying to replicate the musical styles and structures of that album, rather than moving on creatively from it. The release of 2011's Build a Rocket Boys had moments of genius, however overall was incomparable to its predecessor. The Bury band now have a second attempt to move on, with album number six; The Take Off And Landing of Everything.
The soft, seven minute long album opener; 'The Blue World', floats along with the distinctive vocals of Guy Garvey harmonising with the thumping guitar riff. The track seems a little pointlessly long; whilst creatively interesting to start, it does get repetitive and seems to lose direction. 'Charge' is an uplifting return to form; with an unusual song structure, the track feels slightly more on groove than other Elbow tracks, especially on this album. Alongside 'New York Morning', which euphorically builds into a huge sing-along track, it's an example of the band at their best. They are glimpses of brilliance, surrounded by tracks which lose their way.
The album title track aims to keep the attention with whirring guitar and fast faced drums, however the monotonous vocals (such as those found on the slightly bland 'Fly Boy Blue + Lunette') just seem to make the track into background music. With layered vocals repeating "There is the take off and landing of everything" for nearing five minute of the seven-long track, it gets to be too much.
Many tracks on The Take Off And Landing of Everything feel a few minutes too long. With seven of the ten tracks being longer than five minutes, they merge together, getting slightly repetitive and not wholly progressive. The album doesn't push on from Build A Rocket Boys and ultimately sounds like a 'bolt on' to the sound of three years ago, rather than a new body of work. Elbow are certainly still up there as an iconic British band – with many possibly finding their way into the group through this album.
However, with such high expectations placed on them after the incredible The Seldom Seen Kid, the step up has once again fallen at the wayside.
The Take Off and Landing of Anything is released on March 10th via Fiction.