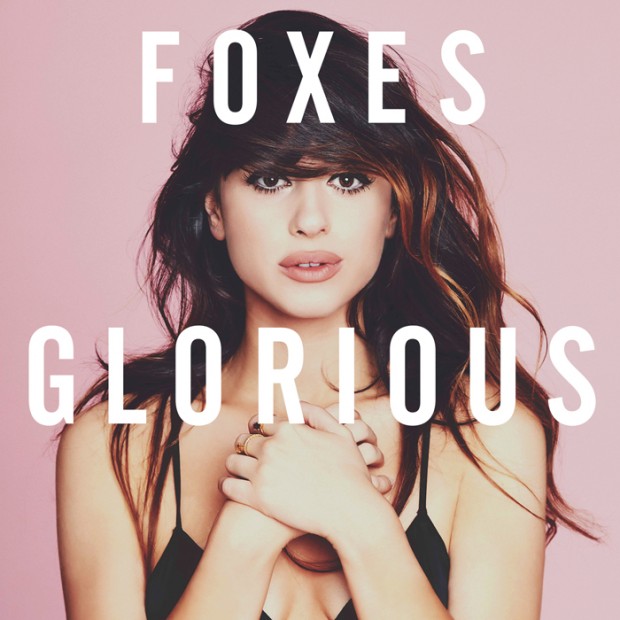 Louisa Allen already has a Grammy Award under her belt. The Southampton born singer; better known to many as FOXES won 'Best Dance Recording' alongside ZEDD; the producer and DJ who had a monumental 2013 with the single 'Clarity'. Now, three months later than originally billed, Louisa has released a solid pop debut album to build on her initial success.
It's heavy, hard hitting drum lines which are the main feature on the album. Opener 'Talking To Ghosts' bangs around in a similar vein to 'Pompeii' by Bastille, but the track feels bogged down by drums and unable to capitalise on Foxes' vocal ability. This isn't a problem, however, when it comes to slow-burner dance anthem 'Youth'. The track made the dizzy heights of the UK Singles Charts Top 15 and has had nightclubs playing it on repeat on dance floors across the country, and with good reason.
Foxes' new single 'Holding Onto Heaven' is written in a similar way to 'Youth'. The track starts with Louisa's raw a capella vocals, but soon crashes into life and becomes another pop anthem. The single is simple and repetitive, catchy without descending into boredom. It's 'Let Go For Tonight' which stands out on Glorious; the track has the same impact as Rita Oras' 'Radioactive', with a huge chorus and massive vocals – this song should be one of the defining anthems of this summer's festival season.
The album seems to lose some direction after the main hit makers, with many tracks trying to replicate the formula delivered on the initial chart success, without making the necessary creative changes. Unlike other debut albums from similar artists like Florence and the Machine or Rita Ora, there doesn't seem enough strength and depth of the album. 'Echo' is perhaps the strongest of the later album tracks, with sharp vocals cutting into the song, rather than allowing the instruments to create the music.
Glorious is a superb toe in the water for Louisa, with enough about it to capitalise on the huge buzz she's already experienced. The singles, which either have been released already or will be released in the near future, will ensure Foxes continue to grow steadily into the household name she deserves. However, based on the enjoyable but not overly inspiring material on display here, the delay in the release for her full length could perhaps have been put to better use.
Glorious is out now via Sony records.