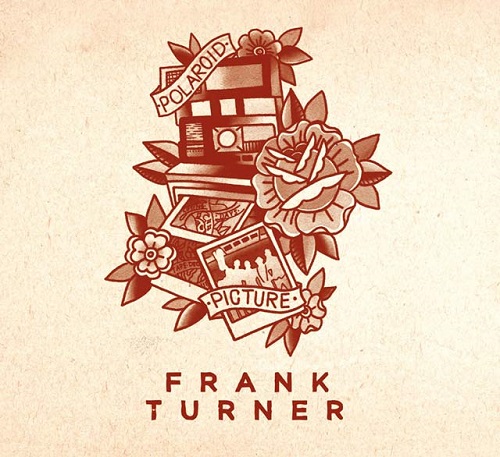 Folk-rocker Frank Turner has returned in 2014 with his Polaroid Picture EP'. Featuring 5 tracks – including 'Polaroid Picture' from the critically acclaimed Tape Deck Heart, and a cover of Biffy Clyro's 'Who's Got a Match' – this EP shows us just why Frank Turner has been going for as long as he has. He just seems to put so much effort into making every track as exquisite to listen to as possible, and the results are stunning.
'Polaroid Picture' was an excellent track upon which to centre an EP. It captures all that is good about Turner and his music; the slow, meaningful lyrics, the powerful riffs and that all-familiar drum beat that drives his message home.
His cover of 'Who's Got A Match' could have started a little stronger but, as the track progressed, FT really made it his own: a folk-based anthem for one of the best folk artists of this generation. For those who don't know Turner's style, Biffy meets Mumford & Sons in this track, and it makes for a beautiful combination. Versions of Frightened Rabbit's 'The Modern Leper' and Canadian alt-rockers The Weakerthan's 'Plea From a Cat Named Virtute' are also thrown into the mix, with each exhibiting Turner's trademark, rousing vocals and inimitable enthusiasm.
The final track – entitled 'Sweet Albion Blues' – takes a while to get into, and that's unfortunate. But again, it improves with each listen. Frank Turner does not disappoint. Tape Deck Heart was a magnificent work and, with each play of this EP, Turner strives towards matching that magnificence. Regrettably, it falls short. Not massively short – this is still an excellent EP. It's just that Tape Deck Heart is a bloody hard act to follow.
Polaroid Picture is out now via Xtra Mile Recordings.