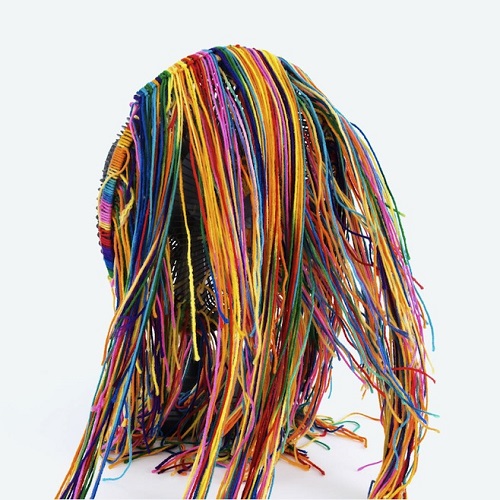 Although Liars formed in 2000 and released their first album in 2001, many people are only now hearing of the band. However Mess, their 7th studio release, is a very good time for said people to discover the experimental dance-punk three piece. Mess is one of the strangest, darkest albums released in a very long time. Quite frankly, though, it's brilliant.
The fact that you may not have heard of Liars before is irrelevant in the end: each of their last three albums have departed drastically from the style of the former and Mess is no exception to this. The lead single – entitled 'Mess on a Mission' – demonstrates this perfectly. Listened to after the minimal sounds of WIXIW, you wouldn't even realise that Mess was created by the same artist.
The album opens with 'Mask Maker' and, with it, a deeply disturbing, almost psychotic mix of commands: "Take my pants off, use my socks, smell my socks, eat my face off, eat my face off, take my face, give me your face, give me your face". But by the time the synth fuelled bass drops into the track, you are lost in a sea of experimental craziness. Liars even manage to sneak in a sample loop of Tony Iommi's cough that was used in Black Sabbath's 'Sweet Leaf'. As the track draws to a close and cleanly fades into 'Vox Tuned D.E.D' it becomes apparent that, although there has been another huge stylistic change to their music, Liars have not lost any of their talent.
The reverberating lead riff of 'Can't Hear Well' blends perfectly with the slow droned vocals of Angus Andrew and sounds like a track that you'd be extremely happy to hear at your next slightly illegal warehouse rave. It's the sort of sound that prompts a sort of euphoric state of contemplation.
Towards the end of the album, the 9 minute long 'Perpertual Village' really slows the pace in readiness for the phenomenal closer that is 'Left Speaker Blown'. Liars, it seems, have a hugely successful habit of creating closing tracks that leave you wanting so much more, but not necessarily needing more. In the last minute or so of this last track we hear another list of commands, but they are far lighter than those we heard at the beginning of 'Mask Maker': "Say the word blue, say the word…"
This last segment introduces a sense of calm that isn't otherwise seen in the rest of the tracks, and this calmness is an essential addition to the mix. It demonstrates Liars' ability to be diverse, not only from one album to the next, but also within each as a separate entity. Both incredibly produced and unique in each possible sense of the word, Mess is an album that will earn Liars many more fans.
Mess is released on 24th March via Mute Recordings.