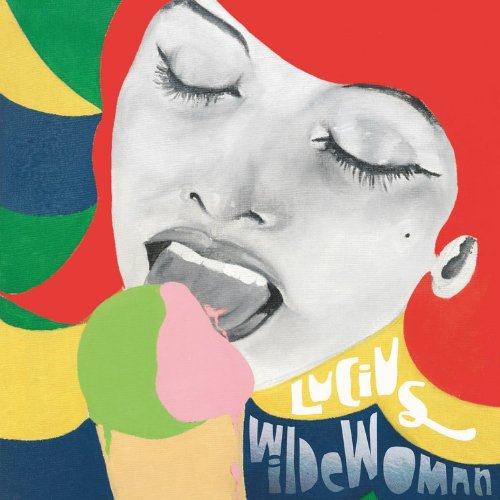 It's hard to pin down Brooklyn-based indie-pop outfit Lucius' debut album to just one genre. Some tracks on Wildewoman are slow, bluesy jams. Others are fast-paced synth-pop anthems. Overall, though, they have given us an extremely varied recording and its not half bad!
'Go Home', for example, is an amazingly soulful, well-produced track with blues influences and a deeply harmonised vocal score. 'Hey, Doreen', featuring a predominantly synth-reliant bass line, explores a whole other side to Lucius. And this side is truly excellent.
A little later in the album, we hear 'Nothing Ordinary': a rather fitting title. Its chorus, laced with falsetto vocals and high-pitched melodic wails, makes for a highly memorable sequence of riffs and vocals. If Lucius surface on any festival lineups this summer, this track is an unmissable one.
The next track, 'Two Of Us On The Run' is produced to have a far softer sound. It is focussed much more on the duo's warm, soulful vocals, and the way the two harmonise with one another is incredibly moving. It is through this track, more than any other on the album, that the chemistry within the band shines through, most notably between the two vocalists, Jess Wolfe and Holly Laessig.
Another essential listen is 'Until We Get There'. Opening with a simple guitar riffs that sounds rather similar to the style of Ben Howard, they then add the rich vocal pairing that we have come to love during the course of the album. When the drums kick in, mastered perfectly so as to not overpower the bass or guitar riffs, you can't help but move your body to the beat. You just want to, as strange as this sounds, float.
'How Loud Your Heart Gets' is an incredible track with which to end this truly unique album. Listening to it, it's easy to imagine that some day soon, Lucius could be sharing a stage with the likes of Arcade Fire. It's that sort of uplifting euphoria we felt when The Suburbs was released. Lucius' debut studio album is on that very same level. It's just a shame that Lucius felt the need to include all the noise and feedback after the track instead of just fading out. They might have wanted to do something different, but it does somewhat detract from the effect.
This album puts you in such a good mood and, when it comes to an end, you can't help but press play again. Noise aside, Wildewoman is fantastic in every aspect and is guaranteed to leave a lasting impression upon fans and critics alike.
Wildewoman is released on 31st March.