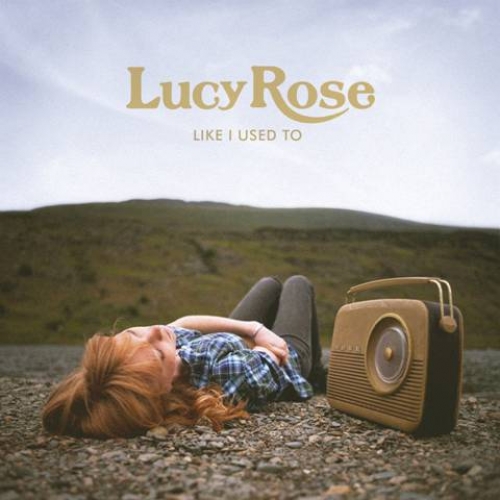 To some, Lucy Rose has been a household name for the past two or three years; yet "Like I Used To" is remarkably only her debut album. Having a big involvement in Bombay Bicycle Club's second and third releases; providing guest vocals on a number of tracks from the second album "Flaws" and then joining as a fifth-member for "A Different Kind of Fix", the expectation placed upon her own first album is far greater than most other debuts.
Recorded in her parents' house in Warwickshire; "Like I Used To" seems a very personal album for Lucy Rose. For example, the opening track "Red Face" apparently earning its title as it used to make her blush whilst performing live. The song may also be the most descriptive of Lucy Rose's sound – from the mellow muted guitar verse to the incredible musical crescendo towards the end, the lyrics "Take what you wanted, leave what you didn't need" reverberating around your ear with so much emotion.
The singles of "Middle of the Bed", which recently surpassed 1 million YouTube views (of which 999,999 are probably me…) and the mismatched groovy "Lines" ensure that the album is easy to get into. The two track combination of the slower "Shiver" and "Night Bus" stand out from the album; showing off the softer edge to her voice, Lucy's airy voice dominates the quiet tracks with a vast amount of emotion. It's almost scary when you remember that this is only her first album, as her vocals sound so, so crafted.
As the album progresses, the diversity in Lucy Rose's songs become even more apparent. The incredible groove of what could easily be a future single "Watch Over" is unlike any other track on the album; layered vocals towards the end of the track over an infectious guitar riff is very unique.
The latest single "Bikes" has a brilliant sing along chorus. The track which is a favourite during the live shows translates perfectly on the album, "We're going round and round and up and down" is one of those lines that gets caught up in your head for hours, the use of a xylophone a nice little touch.
The 11 track album is very well structured, it's almost impossible to find an 'album track' that you'd flick though. Whilst "Don't You Worry" takes a minute or two to really get into, when the song gets going it's a fantastic track; a similar story to "First" which has a very distinct guitar riff which stands out.
It's quite easy to say that "Like I Used To" is a superb album. With more pressure on this album than other artists on their debuts, it's safe to say that Lucy Rose will be around for some time. Building on her time with Bombay Bicycle Club, she has not only got the fan base to make an huge impact, she's now got the music too.
Lucy Rose embarks upon a mammoth UK Tour later this year; playing the Temple at the HMV Institute on 26th October and the Coventry Kasbah on 10th November – tickets for both dates on sale now. It's well worth it.