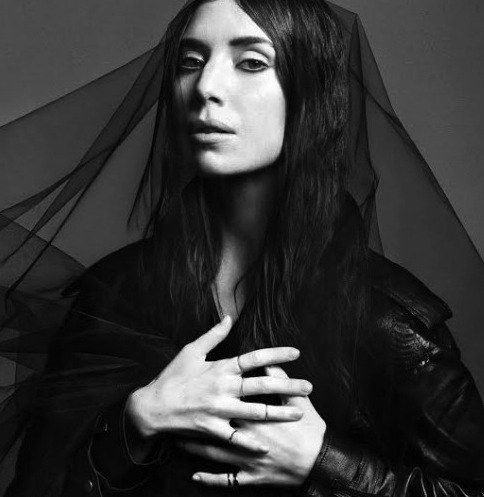 Swedish songstress Lykke Li returns after a three year break with the final edition in a thematically related trio with new LP 'I Never Learn'. The lyrical content of these albums may be similar, yet the production values and sheer grandeur of I Never Learn surpasses even Wounded Rhymes, which saw Li evolve and mature her sound to create soaring and shimmering gloom pop.
The first single was a complete red herring; 'Love Me Like I'm Not Made Of Stone' is a demo-style croon with minimalistic production. It's followed by the incredible juxtaposing 'No Rest For The Wicked', which could well be one of the best tracks of 2014 thus far due to it's crescendo style choruses, clattering drums and that tortured vocal reigning strong over the whole piece. The thought of hearing this track as Lykke Li headlines Latitude's second stage this summer is spine-tingling.
This single actually acts as a beginning to the first four tracks on 'I Never Learn' which are all equally as epic and grand, 'Just Like A Dream' is a rich, swan song with the production of Lana Del Rey and the resonance of Laura Marling. 'Gunshot', meanwhile, is an 80's power ballad reminiscent of Kate Bush or Annie Lennox, a spanning chorus layered beautifully with powerful percussion and angelic backing singers. It's a sure fire single in the waiting.
The lyrical content of this album hardly alters, a barrage of guilt, shame and heartbreak soundtracked with beautiful arrangements. There's something unsettling about 'Never Gonna Love Again', as this is the one track that feels overshadowed by production and you begin to lose the unique quality that made Lykke Li a cult phenomena. This could be due to producer Greg Kurstin having worked with dramatic sirens such as Sia, Ellie Goulding and Marina & the Diamonds, so his signature coat of gloss is far more apparent here.  In 'Heart Of Steel', the addition of a gospel choir makes the song sound colossal and ready to soundtrack a blockbuster trailer, yet towards the end Li's vocal simply fades underneath. Fortunately, finale 'Sleeping Alone' is a far more stripped, melancholic affair which allows Lykke Li to really showcase that pained vocal.
There are no doubts, this is a brilliant album. But with just nine tracks, six of which rely heavily on sweeping, operatic style production elements you feel you lose some of the originality and passion of Lykke Li's second LP. However, it's still a great way to round off the album trilogy, meaning that she'll have complete creative freedom to take any path on her next release.
I Never Learn is out now via LL Recordings.