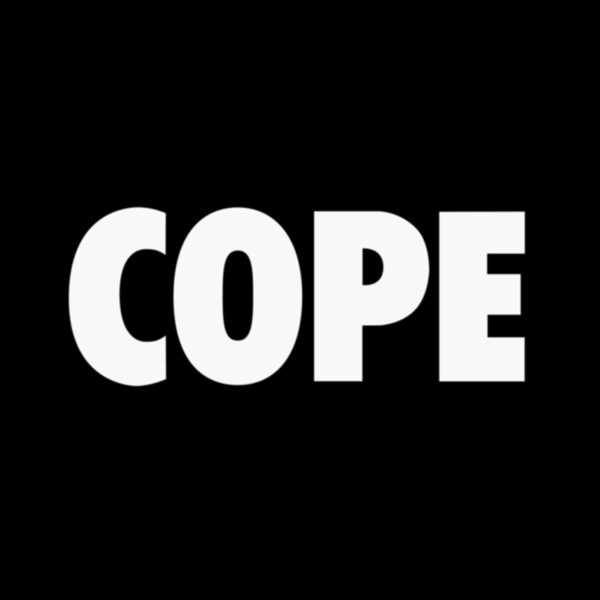 With each album release US rockers MANCHESTER ORCHESTRA seem to be cranking the volume up. From their debut I'm Like A Virgin Losing A Child back in 2006; through to 2011's Simple Maths album, the band have produced more hard hitting riffs and even higher energy tracks. However, the group have always had a touch of delicacy, such as the emotive 'Colly Strings' or 'Simple Maths' from their back catalogue. Now; after a three year wait for the follow-up, Manchester Orchestra return with their forth album Cope.
Alongside the album announcement back in January; the band released the first track from Cope titled 'Top Notch'. Opening with a huge riff, the track starts of large and increases in stature throughout. The distinct vocals of Andy Hull make the sound of Manchester Orchestra familiar; with the huge sing-along, shouty chorus, the album is well a truly kicked off.
The fussy guitars of 'Choose You' fade, with Andy singing "The invention of the ship, was the invention of the shipwreck". The full range is on show with the high pitched chorus however the track is swamped by the huge guitars. This is a feature throughout the album, with 'The Mansion' and 'All I Really Wanted' being two examples of anthemic volumes.
Cope's title track is a strong release; again featuring distorted riffs and crashing cymbals; the new single sums up the album, hard hitting choruses with anthemic riffs, with soft, simple verses. There is no completely soft track (like 'Simple Maths') or equally no completely heavy tracks. The album is very well balanced.
The album is very straightforward without any real diversity; especially with comparisons to Manchester Orchestra's back catalogue. However, that isn't necessarily a huge criticism; what the band do, they do extremely well. Whilst the production of the tracks are impressive; the composition and song-structure falls slightly short of the anticipated. The album is a good forth release, however with such a strong back catalogue, Cope seems to complement what is already there, rather than create something new.