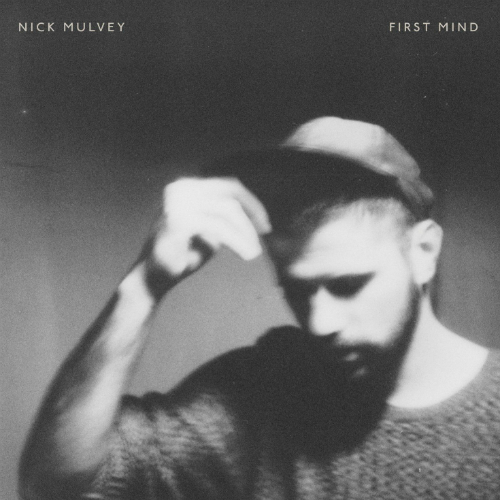 From behind a hang drum in the Mercury Nominated Portico Quartet to the front of the stage under the weight of an acoustic guitar, Nick Mulvey has emerged with his Début Solo Album First Mind. The album, which centres around the idea of instinct and the subconscious process by which songs occur to a musician, is an acoustic-driven folk record. In First Mind, Mulvey draws inspiration from a variety of cultural sounds after a period spent living in Cuba as a young musician. "That experience really broadened my horizons, and quite forcefully made me comfortable with the unfamiliar, musically. Since then I had a real appetite for different sounds. That has then gone onto influence the album a lot, because the pool is wide that it draws from."
Recorded quickly and intensely in the space of nearly two weeks, the album was produced by Dan Carey (Hot Chip, Steve Mason). First Mind collects several songs from previous EPs alongside new tracks like 'April' and 'I Don't Want to Go Home', the latter being the most traditional folk song on the album. Mulvey's voice is calm and honest as he tells curious stories that beg ambiguity. While several musical instruments (synths, harmoniums, celeste, piano, and chimes to name but a few) are thrown in to give context and embellish the atmosphere of his music, the guitar is always the central voice. In our recent interview, he described it as "the skeleton in the architecture." His accomplished fretwork layers and builds with irregular beats and creative harmonics, most notably in tracks like 'Ailsa Craig' and 'Juramidam'. The songs are light yet captivating with contemplative and abstract themes packaged in simple visual lyrics.
Throughout First Mind Mulvey uses music to paint pictures of life. In 'Cucurucu', the album's latest single, Mulvey explores D.H. Lawrence's poem, 'Piano' through the Spanish onomatopoeia for birds. Singing, "I see a child underneath the piano and boom of the tinkling strings, pressing the poised feet of his mother who smiles at him as she sings cucurucu," the poem was an inspiration for Nick who explains, "[D.H.Lawrence] says about the kid underneath the piano and the mother who smiles at the kid as she sings, full stop. And I thought wouldn't it be cool if that was a colon and she smiles at him as she sings…what might the mother being singing?"
Nick Mulvey uses his stories and trickling guitar patterns to create a serene atmosphere that would be ideal for a cool summer's night. With percussion and other added instruments, First Mind gives new life to songs which stand on guitar alone in Mulvey's live performances. The album is lyrically illustrative and honest, pairing with Mulvey's charming fretwork to produce one of the best folk albums of the year.
First Mind releases on 12 May through Fiction Records.