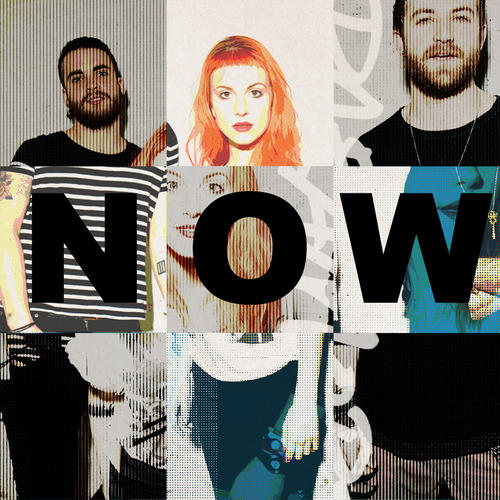 Anticipation amongst the Paramore fanbase has been building for a while now over what the new material would sound like. Rumours had been around that they had gone electronic, those are squashed within the first 10 seconds. A simple drum count and then the vocals and guitars kick off this track in very loud and very Paramore style.
As the track progresses you become aware that although the spirit of Paramore are here, this is a more grown up and confident version of the band. Hayley's vocals are strong and ballsy. As the chorus kicks in, the instruments turn up a couple of notches and you are blown full in the face with confidence as the lyrics "If there's a future we want it now" are pelted out.
The track seems very reminiscent in part "We lost the battle, we win the war" seeming in part a reference to the trials and tribulations following the departure of the Farro brothers. As you get deeper into the track, there is a sense of heroism, a sense of defiance and a sense of purpose within the Paramore camp. Hayley has been saying in interviews recently that the band have been feeling this way whilst writing and you can see where she is coming from.
The song ends on a high and as urgently as it started. I will confess that it took me a couple of plays to get into the track properly, but can now see it sitting alongside their back catalogue in a live situation. As for how the rest f the 17 track opus of an album will fair, remains to be seen. But if anticipation was high before today, it is a lot greater now!