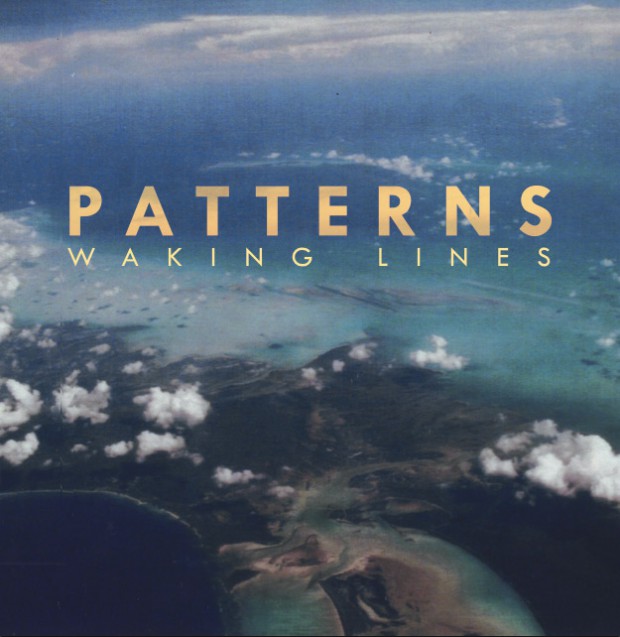 As life begins to resume in a 'happy' new year, the first set of album releases are beginning to hit the shelves. Top of the stands, up and down the country is Manchester four-piece Patterns with their debut album Waking Lines. With a dreamy undertone to their music and as we unwillingly prepare for our return to work, the album seems perfect for the start of a brand new year.
Surprisingly; it's an upbeat introduction to the debut album, as 'This Haze' resonates through the speakers. The track; packed with airy synths and 'M83' style vocals, bounds along, crescendoing as the track progresses. The euphoric introduction leads nicely into 'Blood', the second single debuted last year by the band. This laid-back rock song seems to have a nostalgic indie feel about it, yet maintaining a modern edge. The subtle guitar riff floats nicely, linking the verses together before kicking in with a huge chorus.
The eerie introduction to 'Face Mask' makes way to Paul Heaton-esque vocal with a heavy early 90s feel to the way the music is put together. The albums title track 'Waking Lines' also feels from another time, with jangly bells paving the way for synths, before erupting with guitars and wavy harmonies. The nostalgia continues throughout the album, notably on penultimate track 'Induction' – which starts with a distorted, hazy backing before uniquely twisting to form a modern rock track.
It's certainly impressive how Patterns have been able to pack so much into their debut album – music lovers should certainly jump on board, as the album is very diverse in composition and feel. It sounds far in advance of a debut, with perfect production and brilliant songwriting throughout. If this is the standard for all albums over the next twelve months – it certainly will be a happy new year indeed.