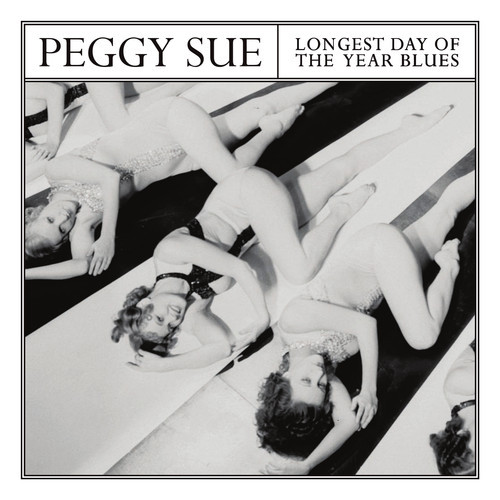 From the moment its brassy, arpeggiated chords kick in, you'd be forgiven for forgetting that 'Longest Day of the Year Blues' is the latest single by Brighton indie-folkers Peggy Sue, and not a B-side pulled from She & Him's wonderful, if slightly twee, back catalogue. Taken from their upcoming fourth album, Choir of Echoes, this is about as nostalgic a piece of modern-day do-wop as you're likely to find this side of the pond.
It's by no means an upbeat single; in fact, the band themselves have described it as
"

"a pretty straightforward break up song. One of those break up songs about getting dumped and having to go to work the next day when the next day happens to be the longest day of the year. " 
While the lyrics, and indeed the composition, may not feel particularly challenging, especially compared to some of their previous work, its this straight-forward sincerity that makes 'Longest Day of the Year Blues' feel so instantly familiar, the honesty of the lyrics evoking those 50s classics on which it draws so heavily. Combined with the heavy reverb and lo-fi mix, and it feels more like a cover of an old standard, than a song newly released in 2014.
Simple, catchy and suitably lugubrious, it's a sound that will hopefully be developed even further on their next full-length effort.
Choir of Echoes is out January 27th via Wichita Recordings.