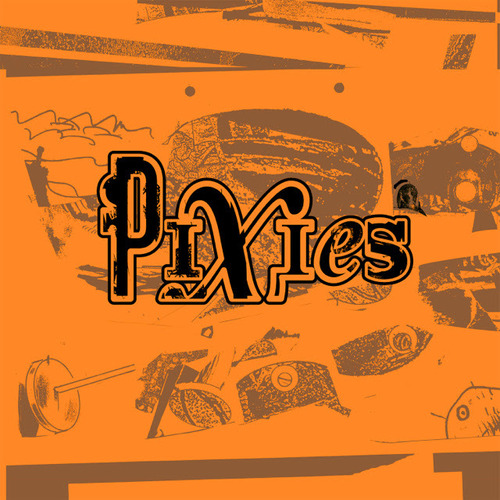 Record Store Day this year featured hundreds of exclusive albums at participating independent record stores. Among them was a limited-supply early-release of Pixies' forthcoming album, Indie Cindy. Noted as the alternative rock pioneers' first full studio album in over 20 years, their highly anticipated return to studio recording is as good as you would think considering the rocky departure of their bassist, Kim Deal, six days into recording.
Despite 23 years and the absence of a founding member, Boston-native Pixies haven't forgotten their sound. Indie Cindy is comprised of the band's three previously released extended plays; EP1, EP2, and EP3. Given the iconic role Pixies have played in the alternative rock scene, with their "Quiet-Loud-Quiet" signature sound, it's difficult to criticise the album too harshly. It's not for lack of trying, though. The 12 tracks that make up Indie Cindy explore Pixies' unique sound in all moods –pissed off, melancholic, and playful. Front man Black Francis sings "I'm wasting your time, just talking to you/ maybe best you go on home, fade from your mind/ slip into the greens and blues…" in the kaleidoscope acoustic ballad 'Greens and Blues', which follows on from attitude-abundant album opener 'What Goes Boom', a track which rattles and pounds as the album's hardest rock song.
'Indie Cindy' and 'Bagboy' (the first track revealed from the new material) chime in with the most authentic Pixies sounds on the album. 'Blue Eyed Hexe' has a noticeable southern-rock feel (cowbell and all) with ACDC-esque vocals screaming out the track title.  Later in the album, 'Andro Queen' and 'Jaime Bravo' breeze along like the lazy summer songs they probably will represent. However, the production is just a little bit too good for these tracks in particular; Black Francis' vocals are almost too smooth –not the sign of a true Pixies song at all.
In the Deluxe version of the album 13 additional Live in the USA bonus tracks round off the package. The sound quality of the recordings is great, and the live performances give new life to songs like 'Snakes' and 'Magdalena 318', while songs like 'Hey' and 'I've Been Tired' to serve as reminders of Pixies true legacy. Then again, considering that the band has been touring for longer than they were originally a band since their 2004 reunion,  it's no surprise that their live performances are the true gold.
As the first studio album since 1991's Trompe Le Monde, fans have held high expectations for Indie Cindy. While it doesn't blow open any new doors, it's far from a bad collection of music. If it were released within a couple years of Trompe Le Monde, Indie Cindy would make a good follow up album. However, some Pixies fans might feel a bit let down if they were expecting the record to be a reckless punk-rock return. Indie Cindy is a laid back Pixies rock collection, and while it may not be a bulls-eye, it certainly comes pretty close to hitting the target.
Indie Cindy releases in the UK/Europe on 28 April via Pixies Music.