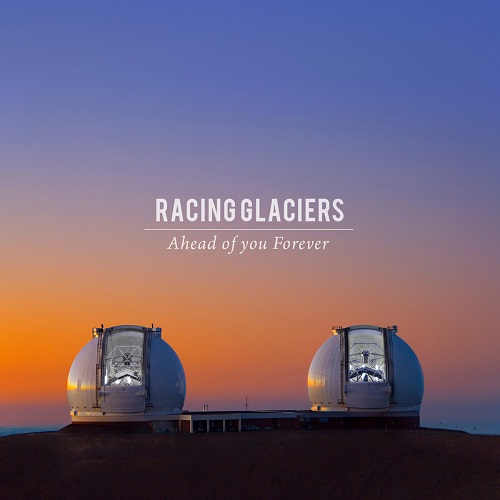 To have an EP mixed and mastered by Barney Barnicott, the same genius who worked with both Arctic Monkeys and Bombay Bicycle Club, is something that most new artists can only dream of. For Macclesfield 5-piece Racing Glaciers, however, that dream has just become a reality.
Due for release on 2nd February, the second EP – entitled Ahead of You, Forever – sounds as if Kodaline, Two Door Cinema Club, The National and Imagine Dragons went to a hotel, engaged in a mass orgy and, by some miracle, created a child formed from only the very best parts of these four bands.
The single, 'New Country', which was released through Bandcamp earlier this month is truly anthemic. It stands alone to demonstrate just what this great new band want. According to lead singer Tim Monaghan, this is escapism: a sense of non-confinement. Through both lyrics and musical progressions the single sets a fast pace – one that keeps you racing through the incredibly written track and looking towards the future.  A partially synthesised bassline, the powerful riffs and the soaring, uplifting guitar solo at 2:28 all serve as extremely fine examples of this. It is as though these newcomers are stadium ready right this second, and at only 21 years of age (except for their "old ass 22 year old drummer").
In short, it's a game-changer. It presents us with a force to be reckoned with and sets the boys up for a very exciting year.
Expect big things, 2014. Racing Glaciers are coming for you.
Ahead of You, Forever is released on February 2nd.