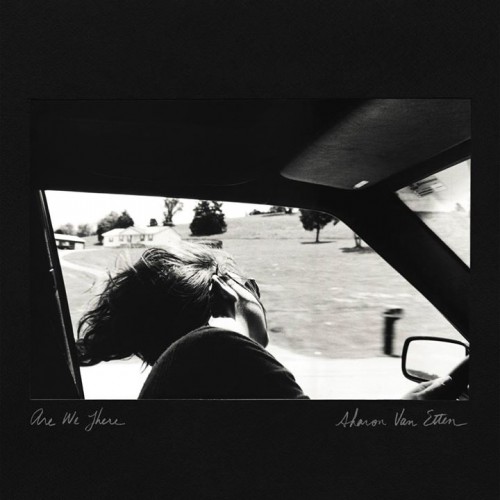 When it comes to soothing, melancholic alt-pop, there aren't many out there better than Sharon Van Etten. One of New Jersey's lesser-known exports (although being less famous than Snooky, in most cases, can only be a good thing), she's been crafting rich, balletic albums for five years now. Her most recent effort, Are We There, is no exception, capturing Van Etten's knack for the dark and brooding, while still managing to allow the occasional burst of light to break through.
A talented multi-instrumentalist, Van Etten's multi-layered approach to song-writing is used to great effect on her fourth record. Pianos, guitars, and strings ebb and flow across one another, never overbearing but always prominent alongside her soaring vocal melodies. 'Your Love Is Killing Me' is an epic, orchestral blast of raw, even brutal lyricism, underpinned by fuzzy rhythms and sweeping organ chords. With a chorus that begins "Break my legs so I won't run to you, cut my tongue so I can't talk to you", it's fair to say that it's pretty visceral stuff, but thanks to her beautiful, evocative voice, the brutality is softened somewhat.
While her misery and self-flagellation at times feel unrelenting, this haunting beauty is equally hard to avoid. Even on more upbeat numbers like the stripped-back 'Our Love', and the sultry, inviting 'Taking Chances', there's an inescapable melancholy rife in the words she speaks, and the chords she plays. Recent single 'Every Time The Sun Comes Up', the album's closing track, adds a glimmer of hope with its lullaby-esque melody and soothing guitar arpeggios (even if the lyrics are still on the less optimistic side).
It all sounds wonderfully put together. The little glimpses offered into the recording process, then, are a masterstroke; just when she has your heart on the verge of breaking, her laughter might break through at the end of a track, or a count-in will open the next. Without these, it can be easy to forget, lost amongst the incandescent harmonies that epitomise Van Etten's work, that these are the compositions of a single woman. 'I Love You But I'm Lost', for instance, uses its layered vocals to contrast a strong, higher-range lead melody with a weaker, almost muted parallel on a lower register. It creates a strong juxtaposition, the strength and pride of the lead making the weakness and seeming vulnerability of the second even more tragic.
Are We There is a sublimely emotional album. The beautifully constructed arrangements, the rich and emotive melodies, and Van Etten's knack for a cathartic turn of phrase make sure of it. Building on the successes of her previous works, she provides yet more proof that she is one of the best singer-songwriters around right now. If this is her still trying to find her destination, then heaven knows what she'll pull together when she finally gets there.
Are We There is out now via Jagjaguwar.