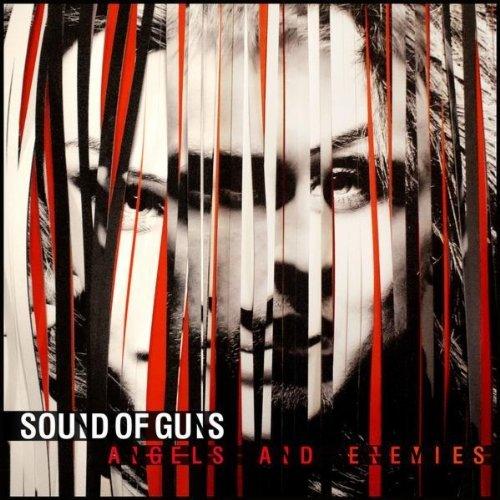 Within the first minute of this album, I think it is fair to say I fell for it. The first 40 seconds are probably the most chilled out this record is before it kicks off into a riot of rock 'n' roll madness. The album opens with the storming single 'Sometimes'. The call out hook in the chorus of 'I was born here, and i'll die here' gets under your skin and you find yourself randomly shouting it out hours, even days after last hearing it! Certainly in the running for a 'single of the year' award already!
The first thing that stands out for me with the record is the sheer size of Andrew Metcalfe's vocals. They should be filling out some of the larger venues around the country, and the anticipation for the forthcoming UK dates in tiny clubs is undeniable. Mix this with the dual riffing of Nathan Crowley and Lee Glynn mixed with the thunderous drumming of Simon Finlay and the dynamic bass playing of John Coley and you have the ultimate winning rock 'n' roll combo. Quite simply, I believe that these boys are going to be huge, simple as. For those of you still undecided about seeing them I would not hesitate, go and grab a ticket now before you are left disappointed!
The album is full of rock 'n' roll licks in the true essence of the phrase, but there are also softer and gentle moments which lend themselves perfectly to Metcalfe's vocal stylings. He can scream into the mic on one track, and then swoop gently into a soft and tender element on the next one. Tracks like 'Antarctica' and 'Flash of Light' show off the tender and slow-burning side of the band with pure grace. But Sound of Guns are primarily a rock band. The über loud 'Silicon' brings things crashing back and will no doubt get the moshing at gigs and festivals under way. 'The Whites of Your Eyes' sounds like a cast off from The Courteeners, which is no bad thing, but somehow Sound of Guns manage to make it more epic and filled with a brilliant soundscape.
'Angels and Enemies' is on the whole a riotous and passion filled rock record. In a world that is dominated with acoustic melancholia, pop and rap, it is refreshing to hear something so vital and instant. Give these lads a chance and play this record loud, it'll be the soundtrack to the Spring/Summer for most, why not jump on board ahead of the bandwagon?