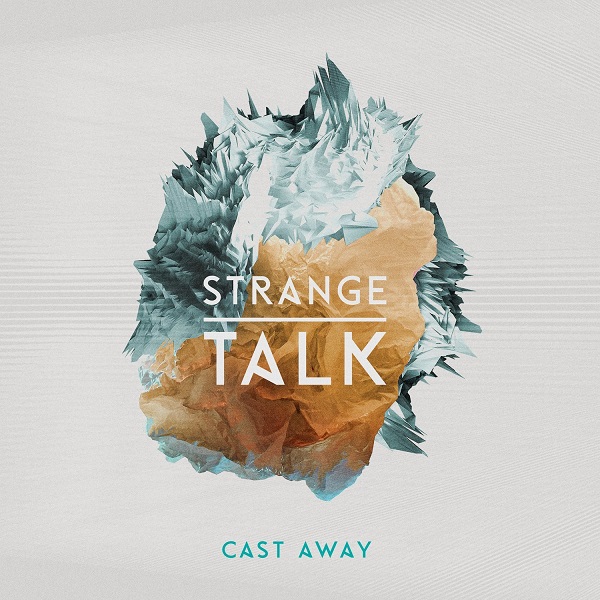 Four years on from their formation in 2010, Australian synth-pop four-piece Strange Talk are out to impress with their full length debut Cast Away. As well as capturing the attention of audiences back home with their 2011 self-titled EP, the Melbourne boys have also featured on soundtracks including 90210, Made in Chelsea and That Awkward Moment; one listen to their full-length effort, and it's not hard to see why.
Cast Away is an uncomplicated, enjoyable collection of light-hearted synth pop that only occasionally veers into more club-oriented territory. The electronics are layered meticulously over one another until they merge into seamless pieces of pop music, from which it sometimes feels like the hooks and melodies must wriggle free until they have enough room to breathe.
While this can sometimes make one track simply merge into the next, there are some stand-out specimens in the bunch. 'Falling in Love' sounds more like a remix of itself in comparison to the 80s-inspired sound that otherwise litters the album. Its dance floor-ready riffs and heavy bass beats are irresistible, guaranteed to get a few hips swinging and hands raised euphorically in the air.
'Eskimo Boy', with its Bowie-channeling synths, is another great tune, even if its lyrics sometimes verge on the inane (there's only so many times you can hear "It's just another world for an Eskimo" without thinking you must have heard it wrong). Originally included on the debut EP, it makes a welcome reappearance. 'Young Hearts', with its lyrical call-to-arms for the mildly disaffected youth of today, is also a fairly enjoyable, if slightly clichéd, number. 'Climbing Walls' meanwhile uses its vocal riffing and echoing guitars to conjure up a  whiff of the recently re-emerged Klaxons.
On 'Wanted (Dead or Alive)' the arrangement takes on a slightly weightier tone, bringing to mind the likes of Yazoo, or Soft Cell (if they weren't so strange). However, for the most part, the rest of the album follows in the same vein. Much like their US contemporaries Ghost Beach, Strange Talk have perfected the bright and breezy synth-pop formula, and most of the time that well-practiced alchemy pays off.
Ultimately, Cast Away is the kind of album that you'd be as well to play on shuffle, or throw into the mix on a playlist. It's perfect listening for the long, hot days that summer (hopefully) brings: inoffensive, upbeat, and downright catchy. While it doesn't necessarily need to be enjoyed in one sitting, there's plenty here to keep you entertained.
Cast Away is out on April 29th.