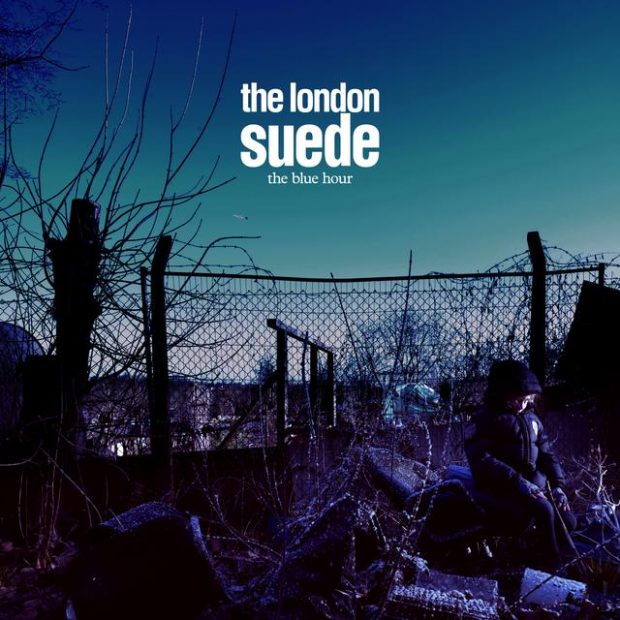 Suede have always been a treasure amongst the British music scene. From the iconic 'Self Titled' debut through to their previous record 'Night Thoughts', there has always been a certain urbanised romance to Brett Anderson's lyrics.
Anderson has the ability to create a perfect symbolism for a Dystopian English landscape, and 'The Blue Hour' is no different, becoming a stunning chapter in their massive arsenal of work. Opening track 'As One' sets the tone in stunning fashion with its gradual build up of orchestra, loud guitars and layered vocals. The final minute is worth it alone as the baritone choir vocals and cellos pulsate to an almighty crescendo.
Tracks like; 'Wastelands', 'Beyond The Outskirts' and 'Cold Hands' breathe with the pulse of a fully revitalised band in full flow. 'Don't Be Afraid If Nobody Loves You', 'All The Wild Places' and 'The Invisibles' are classic and romantic Suede with drifting melodies under pinned with lush orchestration and driving rhythm.
One standout feature of the record is that this seems to be Richard Oakes' finest hour so far. Having shaken off the weight of replacing Bernard Butler back in the mid 90's, it seems that his playing on The Blue Hour proves just how underrated he has been. The crashing solo on final track 'Flytipping' is one of the best things Suede have ever put to tape.
Simon Gilbert's drums and Matt Osman's thumping bass lines add character to each track, and Neil Codling's mix of duelling guitar and keyboards add the final flourish of wonderment. 'Tides' rock element and 'Mistress' sin filled romantic tone both show Suede's dynamics to fine form, 'Life Is Golden' is gorgeous, 'Chalk Circles' could have fallen straight from 1996's 'Coming Up' and there is even an experimental spoken word track in the form of 'Roadkill'.
With the added bonus of drafting in The City of St Prague Philharmonic Orchestra for most of the tracks, 'The Blue Hour' is the finale of three incredible comeback albums. The new Suede have new life, a defined agenda and have never been more relevant. It would be a crime if this album doesn't get a full UK Tour at some point as these songs need to be played live for full effect.