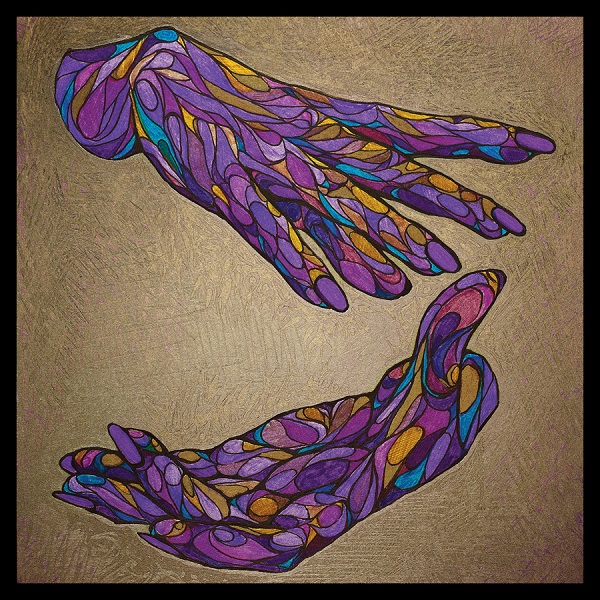 TEEN's Wikipedia page classes the Brooklyn four-piece as 'alt-rock', a classification that feels downright lazy after a first listen of The Way and Colour, their recent sophomore album. Instead, their sound is eclectic, experimental even, pulling in a wealth of weird and wonderful sounds past and present in what can only be described as an album of luxuriously bizarre alt-pop.
While their debut In Limbo was a haze of lo-fi guitar pop, this time around the band sound slick, smooth, and have some serious tunes to back it up. 'Rose 4 U' blossoms beautifully from a bass-driven piece of alternative rock into an almost choral piece of pop, with Kristina 'Teeny' Lieberson's vocals soaring to increasingly panicked heights. 'Not For Long' has a Joan As Police Woman vibe, and while it doesn't quite capture the same effortless, soulful energy, it's still an enjoyable five minutes of laid-back, groovy beats and scintillating synths.
Not every track pays such dividends. The minimalistic vocal lines of 'Sticky' fall somewhat flat, lacking the emotional punch that similar efforts from the likes of Imogen Heap or Fiona Apple possess in abundance. 'Breathe Low and Deep', while its electronic hooks, peppy horns and crisp beats are undoubtedly catchy, doesn't justify its almost seven-minute run time.
For the most part though, The Way and Colour is a positive step forward from TEEN's debut. They are a band more willing to experiment from one song to the next, even throwing in an instrumental (of sorts). The frustrated crackle of incomprehensible conversation on 'Voices' is agonizing, its inability to communicate all the more arresting when set up in contrast to the sharp, expressive vocals that the album relies on so heavily. 'Toi Toi Toi' meanwhile wears its new wave-influences firmly on its sleeve, and combines the genre's seismic synths brilliantly with TEEN's own brand of simple, downbeat melody and efficient rhythm section.
It's not a classic album, but The Way and Colour shows that TEEN are a band who still have a lot more tricks up their sleeve. While its vibrant palate may produce the odd clash, there's no denying that their efforts here are truly kaleidoscopic.  A thoughtful, if not always riveting, second outing.
The Way and Color is out now via Carpark Records.