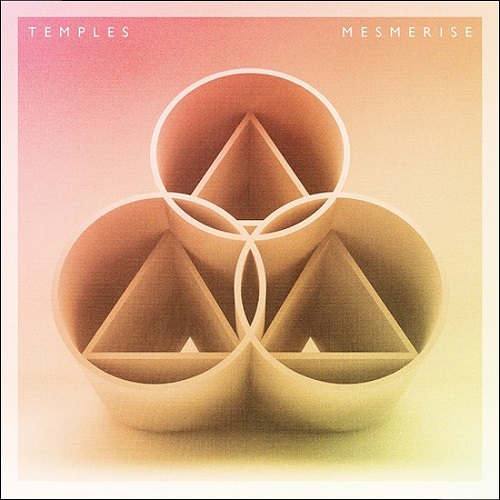 The first single from Temples' debut album Sun Structures, a fair amount of interest has gathered around 'Mesmerise', released in the UK this week. Immediately launching into a sixties-influenced guitar riff, thundering bass line, and great drum beat, it stands as welcome proof that rock and roll isn't dead just yet.
Joined by James Bagshaw's psychedelic vocals, the song leads into a chorus where he proclaims ''Tears fell upon the fire, fell upon desire early in the morning''. Fortunately, those tears didn't fall on his desires the day he wrote this song. In fact, tears are the last thing brought to mind by this modern take on a classically sixties sound, right down to the tambourines that jangle in amongst the driving rhythm section. Even the single's artwork feels like a freshened-up version of Pink Floyd's prismatic trademark.
It's easy to forget that Temple's are releasing only their first full length album next month. If this single is anything to go by then it's safe to say it could be one of the breakthrough albums of 2014. Fresh and full of energy, 'Mesmerise' shows exactly why Johnny Marr thinks this young band from Kettering have one of the brightest futures in the music industry. Watch this space.