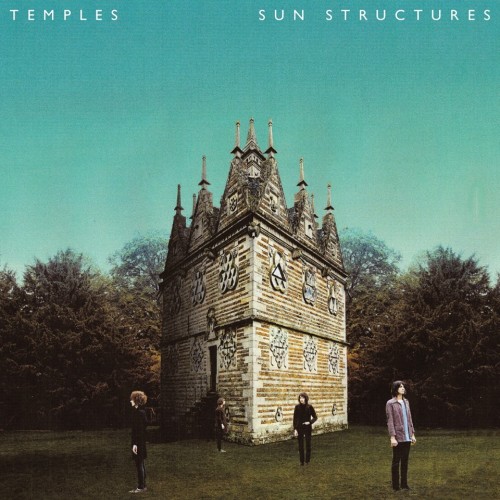 After releasing the rather brilliant 'Colours To Life' last summer, Temples have gone from strength to strength. They're about to embark on a tour that includes over 20 dates in the UK, as well as slots in the US, Germany and Switzerland. To top it all, they've only been called the "best new band in Britain" by Noel Gallagher and Johnny Marr. So you could say they're off to a pretty good start.
Headed by singer James Edward Bagshaw, AKA Noel Fielding's long-lost twin brother, Temples also consists of Thomas Edison Warmsley, Sam Toms and Adam Smith, and are from Kettering in Northamptonshire. Their sound is very psychedelic, and often such easy listening that if you were any more chilled out by their music you'd probably be asleep. Sun Structures starts off with 'Shelter Song', which pretty much epitomises their sound – twangy guitars, dreamy vocals and lots of tambourines. It's fantastic.
Highlights include title track 'Sun Structures', with its continuous, infectious riffing throughout – a definite earworm. 'Colours To Life' is just a perfect song for any occasion. 'Mesmerise' is slightly more upbeat and a tad heavier, but has a crazily catchy chorus – and if you're a sucker for harmonies, this song has plenty. 'Move With The Season' is a slower one, but definitely not one to overlook.
On the whole, the album in itself is an essential listen. Don't be put off if you're not a fan of hippies; go with the flow man. There'll be plenty of festival line-ups with this band's name on it this summer, so make sure you're ahead of the curve.
Sun Structures is released on February 10th.