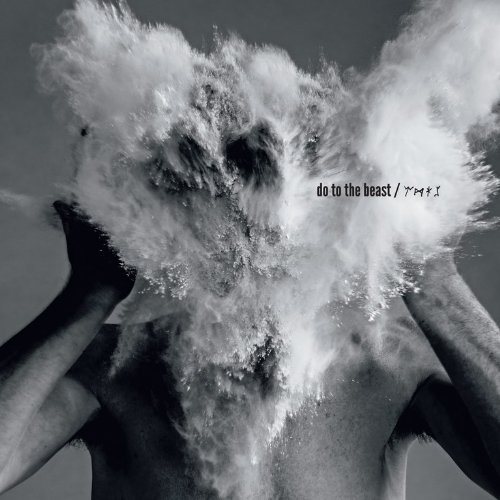 Afghan Whigs were one of the most influential alt-rock acts of the 1990s. While they emerged in the mid-80s with a sound they liked to describe as a cross between "the Band, the Temptations, and Neil Young playing with Crazy Horse", they soon grew into a band whose innovative post-rock stylings and diverse influences in turn led them to inspire the likes of The National, The Gaslight Anthem, Interpol and My Chemical Romance. Despite calling it quits in 2001, the band have slowly and inevitably pulled themselves back together over the past few years, eventually reaching the point where a new record was the only logical step. That record is Do To The Beast, their first in sixteen years (and their first since returning to the legendary Sub Pop label), and it was mostly worth the wait.
The opening chords of 'Parked Outside' are some of the dirtiest you're going to hear this year, amped up even further by the hammering bass pedal that comes along with them. As Greg Dulli's roaring vocals come sauntering in, the ingredients fall into place for a shuddering piece of alt-rock. It's a solid introduction to the album, harking back to the band's 90s heyday. Dulli's voice has improved since then, but they manage to capture the same, visceral energy they were always known for.
'The Lottery' is more in line with the band circa 1965, with its insistent, repetitive guitar hooks and slightly electronicised beats. It's the exception, though, not the rule. 'Royal Cream' meanwhile looks back to 1993's Gentlemen. It builds satisfyingly from the opening hi-hats and power chords into a slightly messy, shimmering rock track.
On the whole, however, Do To The Beast is less beastly, and more moderately furry. Tracks like 'It Kills', which centres on a gentle, inoffensive piano line, and 'Algiers', with its Spanish/Western influences, feel like they've come from a different band entirely. 'Lost in the Woods' takes on a Smashing Pumpkins-like quality, with its piano opening leading nicely into the song's heavier final half.
It's refreshing to see that, having gotten back together relatively recently, the Whigs aren't retreating back into their original sound, but are moving forward. However, it sometimes feels like they're searching for something to settle on, without having regained the strong sense of identity that gave them such importance in the first place. The lyrics, while still confessional, feel like they play second fiddle to this experimentation.
Overall, however, Do To The Beast is still a welcome return from one of the most influential bands of the last twenty years. It might not quite measure up to the standards of its forebears, but it's a quality introduction to their work for a new generation of listeners.
Do To The Beast is released April 15th via Sub Pop.