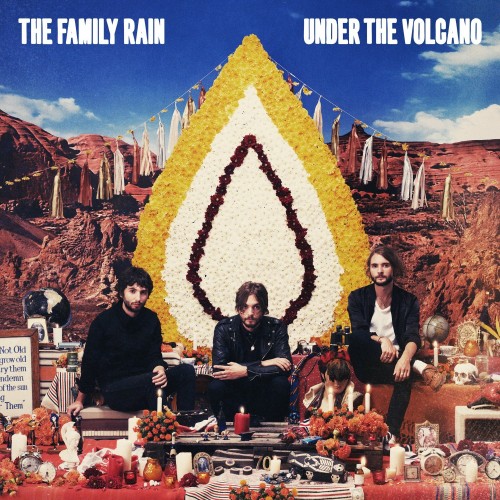 It is difficult to believe that most people have never heard of The Family Rain. They don't know that they're a three-piece family band of brothers from Bath. They also have no idea that they are about to release their debut album Under the Volcano. Those people are about to find out exactly what they've been missing.
'Under The Volcano' is a masterpiece that clearly sets out what The Family Rain stand for, where they've come from, and where they want to end up. And from the very first track – entitled 'Carnival' – we can hear just how much The Black Keys have influenced these young lads. As the album continues to play, we are introduced to rocky riffs, stadium-ready guitar solos and edgy drum fills. Combine these factors with a vocal sound that is this rich, this pure and this unique, and you have a band that will sell out arenas up and down the country in the next few years. Boy, these guys are good.
As the album reaches is mid-point with a track entitled 'Reason to Die', this new band really comes into its own. You just can't help but sit there and move your head to the beat…your entire body, in fact. It's bloody infectious stuff! Binocular makes for an even stronger addition to the album, both showcasing the raw vocals of lead singer William Walter, and demonstrating the incredible musicianship the 3 Bath-based brothers possess.
This album is, truly, flawless from beginning to end. And, speaking of the end, the final track – 'All The Best' – is packed with emotion. You really get a feel for the connection these boys have to each other. It's beautiful, really.
If you enjoy the music of Miles Kane, Biffy Clyro, The Black Keys, or just love music in general, then this album cannot be recommended highly enough.
Under The Volcano  is released  on 3rd February via Virgin EMI Records.