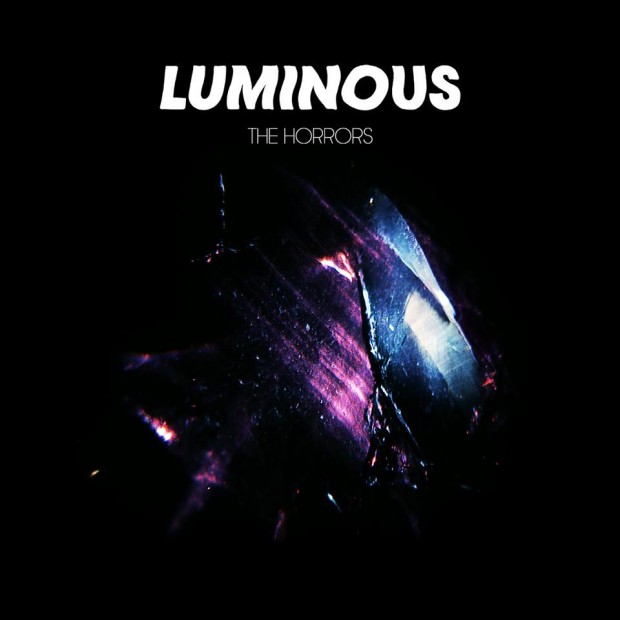 Its been three years since THE HORRORS cemented themselves as one of the UK's most loved indie bands. Their incredible third album Skying (which featured the mesmerising 'Still Life' and 'I Can See Through You') moved the band firmly to the forefront of the genre. Given their huge shift in popularity, it's no surprise the band took three years to master it's follow-up, Luminous.
With seven out of the ten tracks on the album clocking in at over five minutes in length, Luminous isn't made for commercial singles. Album opener 'Chasing Shadows' twinkles with synths; as if it was opening a sci-fi film rather than a full-length, after the three minutes the track launches into life, feeling very huge, very expansive, very 'The Horrors'. Faris Badwans' distinct vocals drone, almost reaching the point that you can't quite understand what he's saying (occasionally being able to pick out the lyrics "I'm with you".) However, that is the charm to The Horrors music; both recorded and live, it's intricate yet messy. With a stomping guitar part which complements the synths backing perfectly, the track seems to be a move towards early Kasabian.
It's 'So Now You Know' which catches the attention from the early part of the album; in a similar vein to 'Still Life', the single has a superb drum beat which keeps everything flowing. Bubbling sythns warble before the song crashes into a head-banging chorus; distorted guitars make the track dark, moody. Being able to combine guitars and synths is seemingly effortless for The Horrors, but the the modest 3:45 long 'Falling Star' has a catchy, clunky guitar riff as it's driver, rather than the synths which feature so heavily. The track stands-out, perhaps because it is quite different from the other material on the album. Similarly, 'Mine and Yours' again sees a whirring guitar; the track is more conventional than others on the album, however it fits excellently.
The Horrors haven't pushed boundaries to create something different or new. Instead, they have taken the formula which gave them huge success three years ago and polished off their sound. Luminous feels much more complete that Skying, and The Horrors continue to mesmerise with this material.
Luminous is out now via XL.