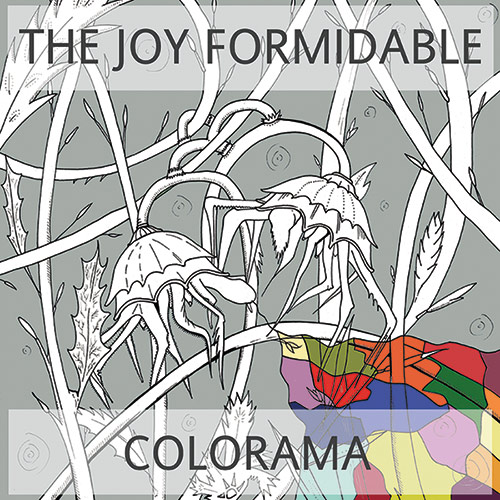 Welsh rockers THE JOY FORMIDABLE have unveiled new track 'Yn Rhydiau'r Afon'. The single taken from a limited edition (500 copies) 7″ vinyl release sees the trio's first forray into Welsh Language lyrics.
Starting with a typical TJF grandoise sounding gitar solo, this fades away to reveal Rity Bryan's vocals wrap around the Welsh language over a gentle picked acoustic riff. Rhydian Dafydd's bass riff bubbles under and slowly the chorus builds into a cataclysmic crescendo. Matt Thomas' drumming brings the pace back up and the listener is taken on a journey of wonderment which sees the band harking back to the slendour of debut album 'The Big Roar'.
Keeping in the epic sweping feeling from second album 'Wolf's Law', 'Yn Rhydiau'r Afon' begins to feel like a Welsh 'Bohemian Rhapsody' as it segues in and out of different music styles, but always returning to the grand and loud The Joy Formidable sound.
The last two minutes sees the band rocking out with a gentle piano riff intersecting. A space-age type fade in/out effect haunts the latter half of the rock out before Rity's vocals glide out of earshot to leave the gentle acoustic picking we heard at the start.
For a one off track, the first in a monthly release and the prelude to a forthcoming Welsh Language EP, this is a stunning return from one of Wales' best modern day exports. With quality of this calibre, it will be exciting to see where the band will regroup and take the fortcoming slices of Welsh rock 'n' roll.