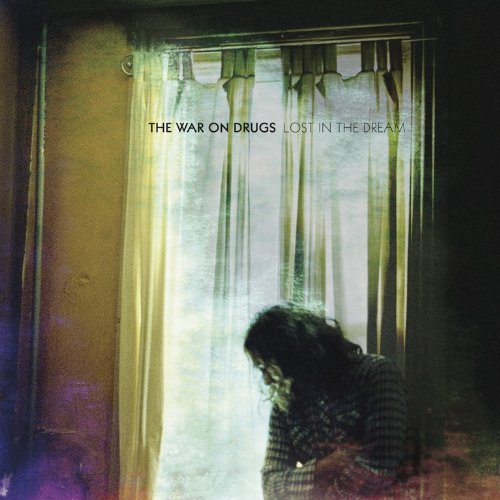 Sometimes it takes a lot for an artist to create their best work. They go through the netherworld and back, crawl out with a few scratches, and project their hardship onto a notepad and pen strapped usually with a guitar. Adam Granduciel wasn't exactly a happy bunny when he started work on his third album Lost in the Dream, which ultimately resulted in him ending up feeling rejected and blunt to the human world. As any decent quarantined artist would do though, they take said feelings of dysphoria and submerge them into an album that can easily be looked back on as a golden star in their discography.
It seems Granduciel has had recurring issues with detachment in the past; former bandmate Kurt Vile went off to do his own thing, he split with his girlfriend before the making of the record and he even noted himself that his parents are "too old to care about rock n roll" enough to indulge in their son's career. We're not analysing a Dylan Thomas poem here, but isolation is a recurring theme. Just listen to the crying guitar solo on the aptly named 'Suffering' and it's clear to see this man hasn't been riding on a wave of candy floss since his last release.
With Granduciel's lamenting voice echoing the Americana of Springsteen or Dylan and his heartfelt issues, Lost In The Dream could have been a typical butt sore album that played nicely over striking guitar chords, especially when lyrics like "how can I be free?" are involved. However, he made the right decision in picking up where Slave Ambient left off, covering and developing the sonic landscapes that melted so smoothly with his voice.
Kurt's success may have left shadow on The War on Drugs' eminence but it seems that they're slowly elevating themselves to the stage where they can settle comfortably on the plinth of Philadelphia's greatest exports. This record is 70s heartland rock that meanders on caressingly, touched by Adam's sincerity as an artist. 'Under the Pressure' is a beautiful, liquefying journey of a song, with Granduciel's charming voice gliding alongside a simple keyboard motif. It builds and builds into something reservedly euphoric, a combination which pretty much embodies all War On Drugs do in their craft.
War On Drugs are a band that aren't going to be stadium rock titans any time soon. They don't need to be. Lost In The Dream is stunning enough of a record, however, to secure their place as credible artists with enough longevity to ensure that their ascent will only continue.
Lost in the Dream is released on March 18th via Secretly Canadian.