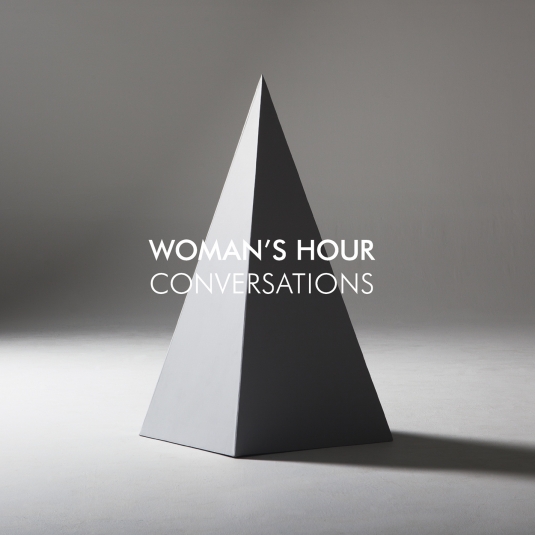 Conversations is perhaps an apt name for the first album from Kendal four-piece Woman's Hour. Since first creeping quietly onto the alternative music radar back in 2009, they've generated more talk, more of a buzz, than ever their radio show counterpart has managed. It may have taken a long while for them to reach their full-length debut, but in the course of those five years, they've learned a thing or two about crafting an impeccable album.
Their gentle, understated sound and delicate but masterful combination of instruments and synthesizers has seen them regularly compared to the likes of The XX and Saint Etienne, but over the course of the album's 45-minute run time, they make any form of comparison feel redundant. Rich yet minimalistic, cold yet confessional, deliberately unfamiliar yet surprisingly catchy, their sound conjures up some strange juxtapositions that makes Woman's Hour feel like a new prospect entirely.
As the album begins to unfurl with the slow-burning 'Unbroken Sequence', the digital pulses and beats are beautifully contrasted against Fiona Burgess's hesitantly melancholic vocals. While the track's title implies a mathematical precision and lack of compromise, the song's lyrics are riddled with guilt and discomfort, as Burgess puzzles out the ramifications of a bad break-up. It's a formula that works well over the course of the album, as these voyeuristic lyrical confessions play out against a soundscape of catchy rhythms and understated musical arrangements that make every layer of texture add an incredible amount of depth.
'Conversations', 'In Stillness We Remain' and 'To The End' provide switches in tempo, their melodies and rhythms straying towards a more conventional pop sound, with the latter adding a smooth, funk twist into the mix. For the most part, however, Conversations is a sedate, almost stately listen. 'Devotion', one of the slowest songs on the record, builds agonizingly to its final moments, as sustained synth notes provide the only accompaniment to Burgess's promise that, 'If I call you, I will call you by your name', a sentiment weighed down with an ambiguous emotional source, but whose agony is etched into every syllable.
It's always a pleasure when an album fully delivers on the promise that a band have shown up until that point, and Conversations is no exception. It's an album that only continues to grow with every play through, as new textures and even new silences become more apparent. Pull on your headphones, hit play, and it will certainly leave you with something to talk about.
Conversations is released on July 14th via Secretly Canadian.