2023/04/14 – Reef – The Roadmender, Northampton
Review & Photos: G. Rossington.
A week ago, there was a huge question over whether this tour would kick off after bassist Jack Bessant was involved in a crash which saw him hospitalised for a few days. Thankfully, a swift recovery has been made and despite the first dates being rearranged, the West Country Rockers are back and fighting fit. Despite the run of dates originally scheduled for the end of last year, the band have had a slight reshuffle in their line up – guitarist Jesse Wood left to pursue other projects and has been replaced by long term band friend Amy Newton.
Opening the show tonight is a band of real delight. Having won (for the third consecutive year) the "Best UK Blues Band" at the UK Blues Awards, the audience are treated to a stunning set from When Rivers Meet. The duo of Grace and Aaron Bond arrive on stage and virtually silence the room with a stunning version of 'Did I Break The Law'.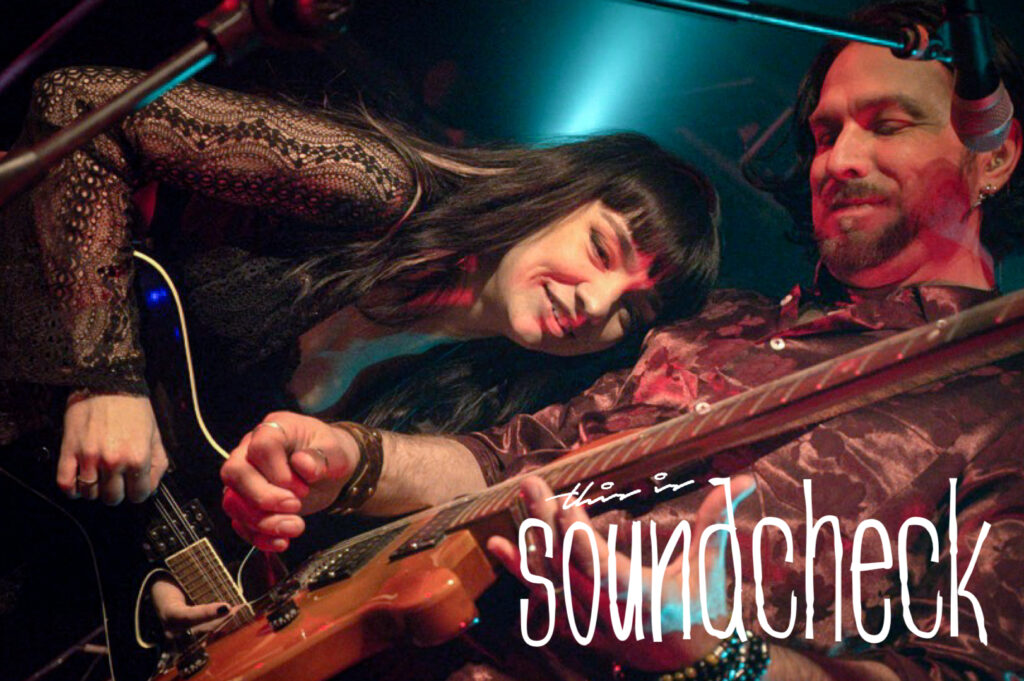 Grace's volcanic vocals backed by stunning Blues and Slide guitar from Aaron impress the room as it fills up. By the end of their set, they have veered their way through tracks including 'Battleground', 'My Babe Says He Loves Me' and the stunning set closer 'Want Your Love'. With their own headline tour beginning at the end of the month and new album 'Aces Are High' due out later this year, this felt very special to witness their opening set.
The stage is swiftly reset and all of a sudden it is showtime. Reef are led by singer Gary Stringer, bassist Jack Bessant, drummer Luke Bullen and guitarist Amy Newton. As they saunter on stage arms aloft and grins wide, they launch straight in to their latest album title track, the rocking 'Shoot Me Your Ace'. The audience is loud, the band are rocking and the vibes in the venue from both parties are excited. The classic 'Naked' comes next and gets the room singing along as passionately as Stringer himself.
The night twists and turns fluently through classic Reef tracks from their back catalogue and intertwines with newer material that already sits well amongst the fans. From the new album 'Right On' is gorgeous, 'Best of Me' is thumping, and 'Refugee' is simply glorious. This is married alongside classics such as 'Higher Vibration', 'Stone for Your Love', 'I've Got Something To Say' and of course 'Place Your Hands'.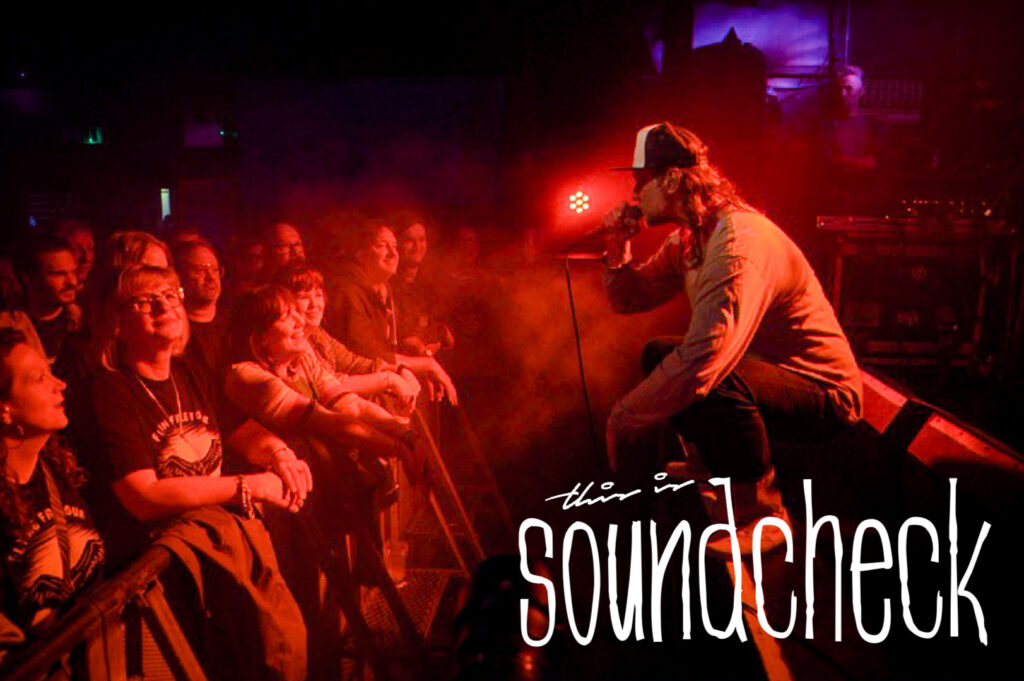 What stands out tonight is the dedication that Amy Newton has put in to learning the tracks and playing so effortlessly. As one person remarks at the end of the show, she is simply "on fire!". Luke Bullen's drumming is tight and holds the set together coupled with Jack Bessant's thunderous bass. All of this is held together by Stringers incredible vocals.
If AC/DC had not employed Axl Rose to take over for Brian Johnston a few years ago, my money would have been on Gary Stringer filling the boots and nailing it every time.
'Consideration' is delicate and sees a huge crowd take over during the chorus, the refrain of "it's gonna be alright!" rings out throughout the venue and is clearly an underrated classic of our times. 'Give Me Your Love' is given a live airing for the first time in almost a decade and sounds just as fresh as it did back in 2003, but it is the mighty bass heavy 'Summer's In Bloom' that stuns. The set draws to a close with a mighty rocking duo of 'Precious Metal' and 'Revelation' taken from the 2018 album of the same name.
The band leave the stage and a few moments later just Gary and Jack return for an encore. They begin with Gary paying tribute to their career starting 30 years ago and launch in to an acoustic version of 'Mellow' from their debut album 'Replenish'. Amy and Luke return to the stage and the band launch in to 'Good Feeling', again from their debut. The classic 'Yer Old' comes next which is traditionally their set closer, but tonight this segues in to a welcome return of 'End' to close the show.
Reef have been around as they said for 30 years now, watching them tonight, it does not feel like it. They are revitalised, refreshed and dare I say it, "Replenished". The band are on tour until the end of the month with rescheduled dates continuing in June.