2023/09/28 – Nadia Sheikh – 33 Oldham Street, Manchester
Review & Photos: G. Rossington.
Sometimes, all it takes for a performance to captivate you is two minutes. That is exactly what happened at Y Not? Festival in 2022 when we were running between stages, on the Scruff of the Neck tent at that moment was Nadia Sheikh. After shooting the band we were covering at the time then running back to catch more of her set, it was over. Those two minutes however, were enough to hunt her down on Spotify (other streaming sites are available), listen intently and await some live dates. Tonight, some 14 months later, that is finally happening.
Kicking off tonight's show at the rather delightfully bohemian 33 Oldham Street in Manchester's Northern Quarter, is hometown band; Funeralcare. Playing to a packed out room, their set is greeted with a feisty crowd as they groove their way through their 30 minute slot. At times, they sound like Blur playing 'Coffee & TV' but, with female lead vocals. This may have been one of their first shows as a band, but watching them you would never have known as the urgency and attitude exuding from the stage is lapped up by the baying audience.
Next on the lineup was another of Manchester's own, Getner. Arriving on stage and quoting Monty Python's "And now for something completely different" before launching in to a high-tempo Artic Monkeys inspired track was unexpected but great. Their set was also well received and those who were stuck at the bar downstairs missed a treat. Both Getner and Funeralcare seem like great bands to keep an eye on.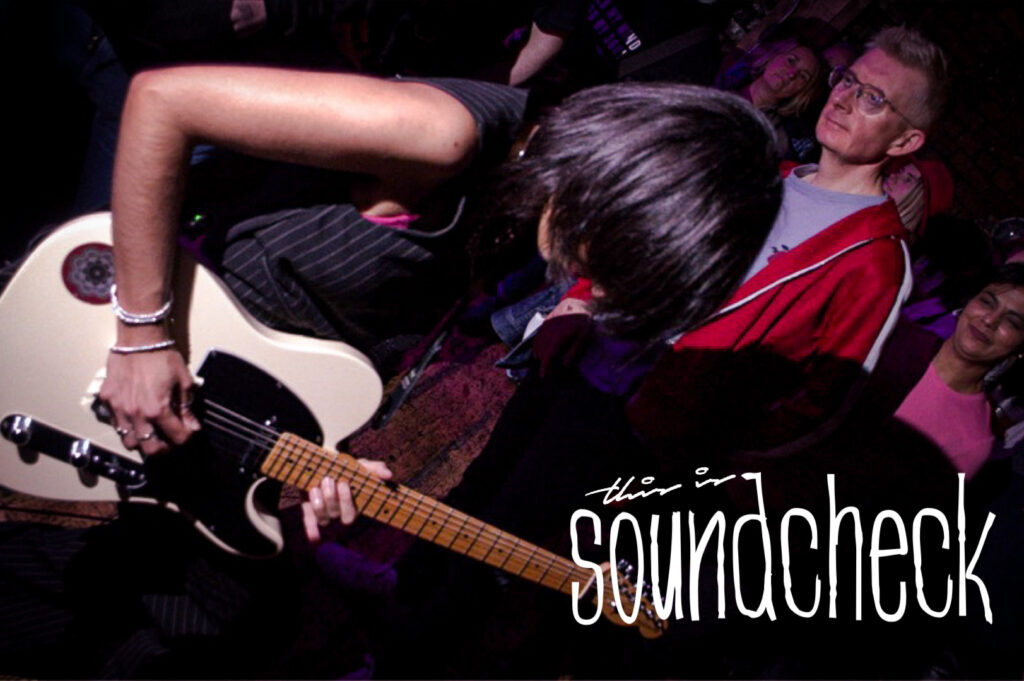 One thing that is admirable about these intimate smaller, grassroot shows is seeing the main band setting up and soundchecking their own equipment. After the stage had been cleared and all checks completed, Nadia and her band (who are already on stage) kicks off with 'Undone', a breezy indie -heavy stomper that ignites the audience.
'The Shadows' comes next, one from her latest E.P. which is being promoted tonight. Flawlessly, not missing a beat, Nadia and her band jam out, expanding the song in to a wild and rugged cousin of the record we have become familiar with.
Having only been released the week before tonight's' show, every track from her latest E.P. 'Neverending Trial' is played. From the gorgeous 'Broken Bridges' to the Radiohead inspired guitar riff of 'Fighting For Air' through to the heartbreaking 'Quiet' (tonight dedicated to anyone who has been forced to stay silent during a tough relationship). If you have picked up the single releases over the last 12 months, or submerged yourself in the record all in one go, nothing can prepare you for the triumph of them being played live.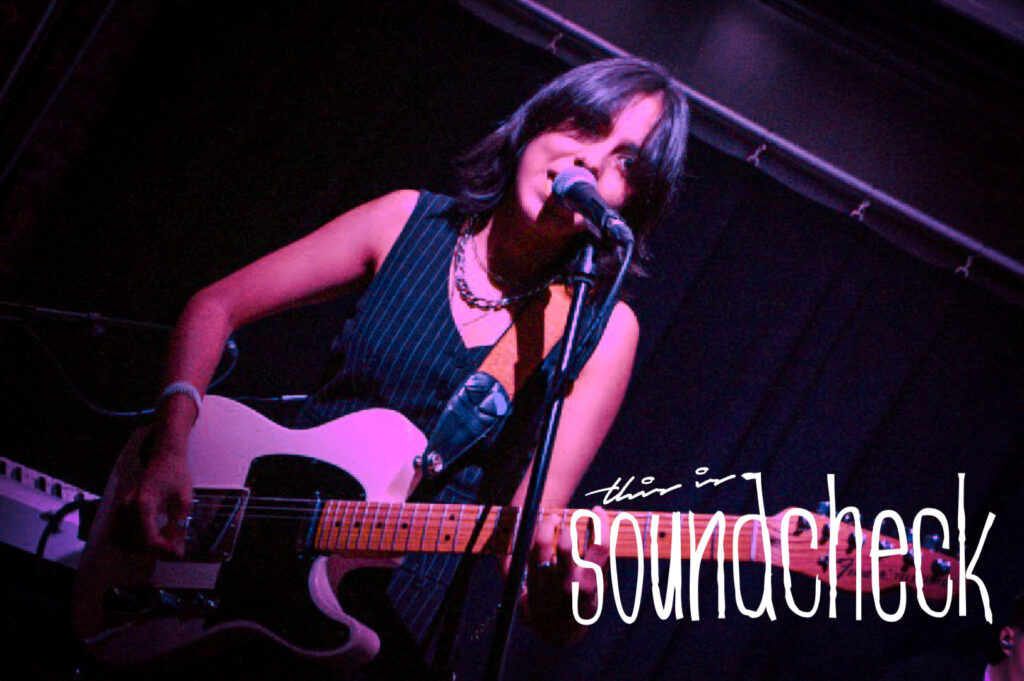 Roughly half way through the set, Nadia retreats to the Roland keyboard set up at the rear of the stage and proceeds to break our hearts with achingly beautiful renditions of both 'Love Is Undefined' and 'Wasting Away'. The latter being performed solo, she lets her gentle, soaring vocals and piano playing sell the song as her talented band take a moment to themselves.
A further surprise comes in the form of 'Memories'. Even though 'Neverending Trial' has only just been released, this is a completely brand new "never played live before" song that is eagerly eaten up by the audience. A slow-burning, gentle rocker with some stunning vocals. The track seems to further expand on her songwriting and gives a hint towards future sounds. Already, we are craving so much more.
Alongside the new and current material, we do get a couple of her (now) more mature songs. Early in the set we are treated to 'IDWK' taken from 2021's 'Undefined' E.P. The final part of the song sees Nadia rocking out a nice guitar solo as she steps off the stage and in to the front rows of the audience, bending stings and picking away like a superstar surrounded by an entranced crowd.
Later in the set, immediately after the hypnotic juggernaut of 'Fighting for Air', we get her self declared "classic song", the anthemic 'Get Away' this time taken from 2020's 'Everybody Hears But No One's Listening' E.P. By this point in the evening we are almost at the end, but that hasn't stopped the jubilant audience singing along and enjoying themselves.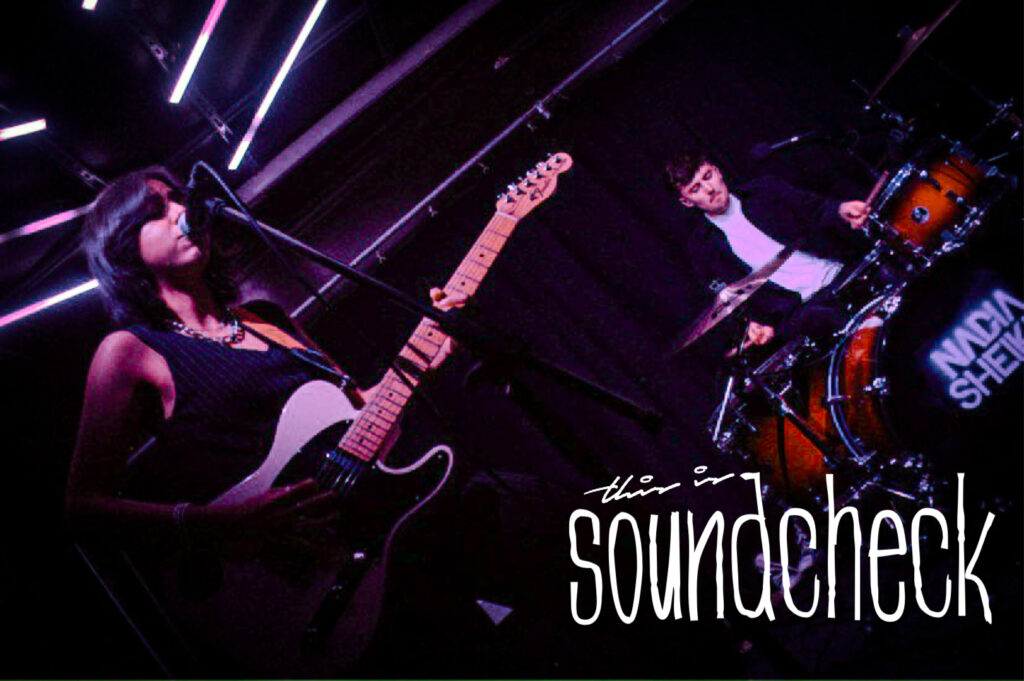 The last song of the night is the brilliant title track from the newest record, the gorgeous 'Neverending Trial'. Beginning with Nadia's sweet and comforting "Ooh, Ooh's" which bursts in to frenzied crunch of indie. This is one that hopefully will hang around in her sets for a while. It's definitely a great closer for tonight's fantastic show. There are calls from the front rows for an encore, but leaving it on this note seems like the perfect end.
There is something so captivating about Nadia Sheikh, not just her addictive melodies, but her stunning, angelic vocals that at times hint towards exploding in to a pure rock n' roll siren. Her lyrical witticism, gentle finger picking and the use of some chord structures that look alien up close are a delight. Of course, all of this is backed by the talented duo of George Gardiner (drums) and Rowan Davies (bass). Both are players of incredible caliber who emphasise and compliment each song in the set. All of these elements fuse together to create a fantastic show of formidable prowess and power.
This run of dates unfortunately is just 2 dates in the UK (Manchester and London), with a handful of dates in Spain next month. Let's not leave it another 14 months before some more shows because once you've seen Nadia's live show, you need more. Nadia Sheikh is definitely a name to take a note of. If she plays a show near you in the future, I urge you to take the gamble. Failing that, buy her Merch and/or stream her releases online.