2021-11-23 – James – KK's Steel Mill, Wolverhampton
Review & Photography: Glenn Rossington.
Having used the venue to rehearse for their upcoming UK Arena Tour for the last two days, what better way to get match fit than to hold a gig in the seemingly intimate 2000 capacity venue hidden away in Wolverhampton City Centre. Tonight's James gig is set to be all about road-testing their recent album 'All The Colours of You' and playing through their back catalogue. No major gimmicks, no glitz but plenty of glamour.
Added to the lineup tonight is the extraordinary talents of local upcoming singer/songwriter Bryony Williams. She was added to the line up via a competition run in association with Wolves Music, the new Record Label hosted by Wolverhampton Wanderers in connection with SYNCR Music. She was handpicked from a number of finalists by James themselves.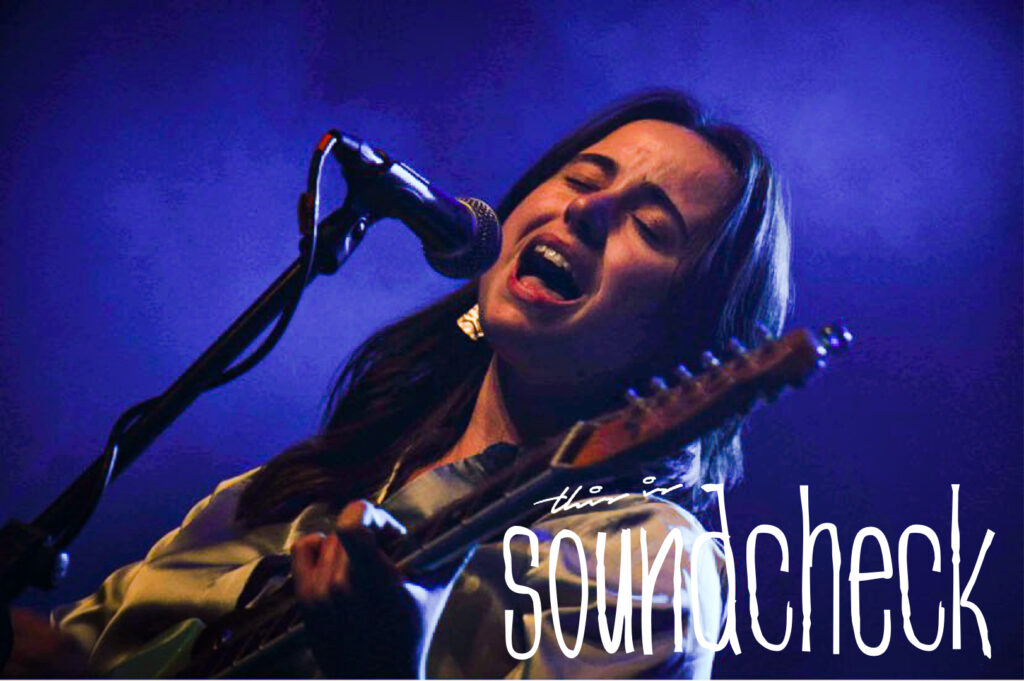 She strides on stage brimming with confidence and delivers a short set that delights the already excited audience. It is so nice to see an unsigned artist get recognition and full support of a decent crowd. Set opener 'Scared' is a delightful slice of indie that melts across the room. 'Little Tree', 'Silhouette' and 'Whirlpool' show that she has talent and is a strong songwriter. Her band are talented also and back her exceptionally.
Set closer 'Hypnosis' seals the deal, she has won over a raft of new fans tonight to build upon her already growing local fanbase. The queues at the merchandise desk during the artist change over keep her busy for a long while, definitely a star in the making.
Arriving on stage nearly 20 minutes late, it doesn't matter as Tim Booth and Co. strut out to rapturous applause. Tim makes a comment about us being maskless and declares the first song to be very apt as they launch in to 'Zero'. It's opening line of "We are all going to die!" is in your face for some but doesn't phase the audience out of singing along.
What follows is a near two-hour masterclass in indie perfection. We get a good showcase from recent album 'All The Colours of You' which continues to maintain their iconic status. 'Isabella', 'Wherever It Takes Us', 'Miss America' (which sees it's live debut), the glorious title track and the swimmingly hypnotic 'Beautiful Beaches' sound like old friends already and slip in to the set perfectly.
We also get a smattering of their past hits; 'She's A Star' and 'Born of Frustration', and obscure lost gems. "Not many people were writing songs about mothers giving birth in 1989" Booth declares before launching in to 'Gold Mother', the first time it has been played live since 2010. 'Curse Curse' is another rarely played gem, and a vibrant 'Hymn From A Village' sounds as fresh as it did fourty years ago. "This is a song about the sexiest party you have never been to" is how 'Maria' is introduced, again sending hardcore fans wild.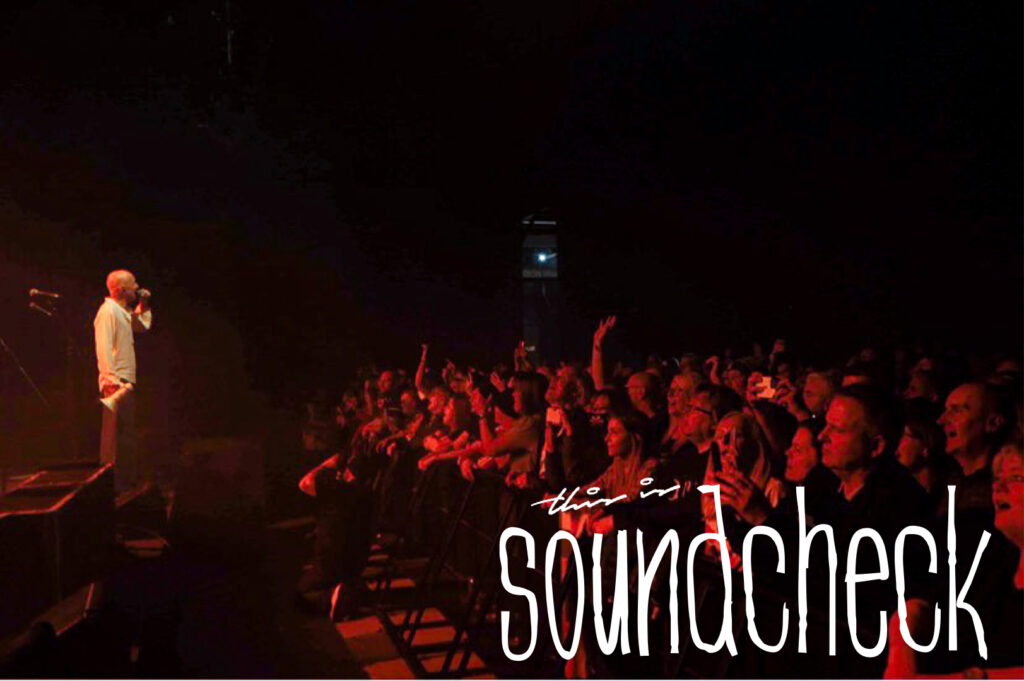 Their performance of 'All The Colours of You' segues seemlessly in to the main lyric from 'Many Faces' to fade out. The causes a huge singalong from the audience which stops the band as they breathe in the reaction for a few moments. "We needed that, we all needed that!" Tim declares as the refrain from the audience fades out. For a moment, the band seem taken aback before beaming smiles at each other, pure love and celebration after the pandemic is exactly what we need.
The band launch in to an energetic and communal version of 'Tomorrow' that leads the way to a celebratory rendition of 'Getting Away With It (All Messed Up)' to close their set. After a short break, the band return and launch in to 'Come Home' to the fervent delight of the Sold Out audience. This is completely unplanned as the stage setlist indicated a choice of two rare b-sides in it's slot. The band continue in to a rendition of 'Sometimes' and close on a lively version of 'Sit Down' which sees the audience again take centre stage with their choral singalong. As the song ends, the band take centre stage and embrace the audience.
Consider the band officially warmed up for their UK tour now. If you have tickets to the dates, you are in for a treat. The band as always are on fire and will most definitely not disappoint. Instead they will entertain, love and celebrate along with you. An exceptional night out.