2021-11-24 – Self Esteem – Hare & Hounds, Birmingham
Photography & Review: Glenn Rossington.
As she regularly points out throughout tonights' set, Self Esteem aka Rebecca Lucy Taylor spent many years in indie band Slow Club until their hiatus in 2016. After releasing two now critically acclaimed albums, she has shed that past and become the all singing, all dancing pop star that was buried deep within.
If tonight's Sold Out audience is anything to go by, this run of UK dates will be the last time we see her in venues of this capacity. A high octane night of dance, delicious pop and outright support of Womens' Power and Independence is on the cards.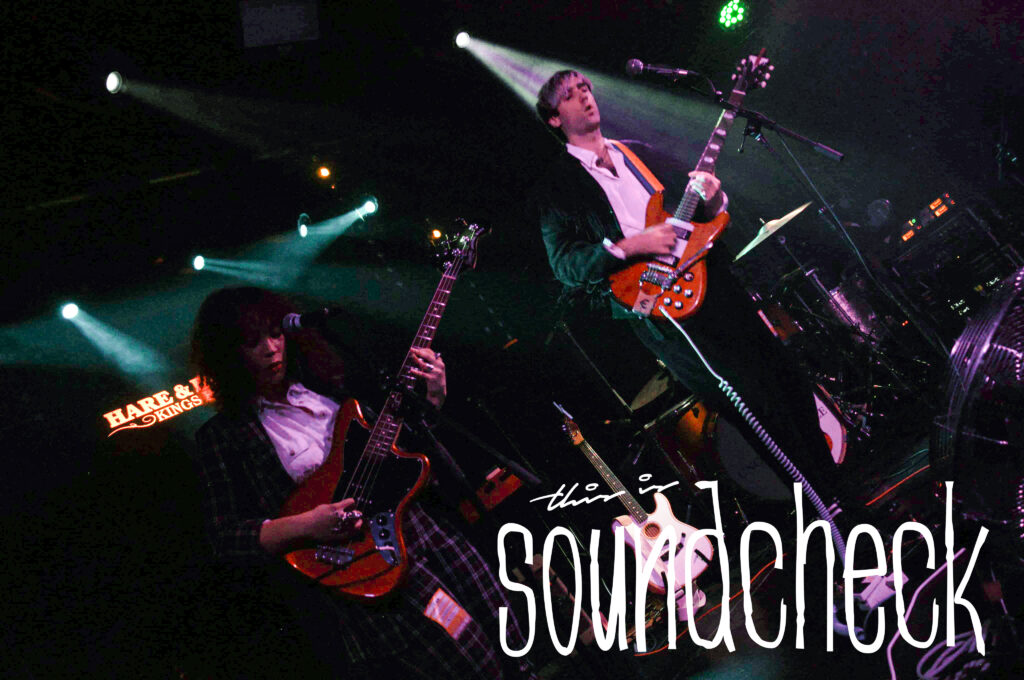 The night begins with an electric set from Human Interaction. A challenging but fantastic set from a glamorous indie outfit who provide an energetic and loud set to warm the audience up. The opening song of 'Alien' sets the mood as it is performed solo on electric guitar before being joined by the rest of the band (bassist and drummer). The final song 'So Smart' is a delight. It evolves in to a sprawling jam out that sees effects and delay being added as the song builds to a crashing crescendo.
With the crowd anticipating the arrival of tonight's star, they slowly make their way through the audience. First drummer and bassist arrive and start the pounding rhythm to 'I'm Fine' as a few moments later the two backing singers/dancers arrive followed lastly by Self Esteem herself. What begins now is a breath taking hour of pure entertainment.
After the success of recent album 'Prioritise Pleasure', there are a few moments tonight where Rebecca is taken aback. She has seen this throughout every date of the tour so far, but the devotion from the audience, belting out the lyrics along with her is a sight to behold.
Most of tonight's set is of course from her latest opus, the infamous "difficult second album", but it is one of those rare moments where it comes so easy. The songs are great on record, but become really alive in a live setting. The cheer from the audience when she announces 'Fucking Wizardry' is insane, the chorus being belted back at her is incredible. 'Still Reigning', 'Moody' and 'Just Kids' are all phenomenally played, but not only that. Rebecca prowls the stage throughout most of the set and is joined by her backing singers to perform some crafty synched up dances that Christine & The Queens would be proud of.
'The 345' is a calmer moment and truly shows off her incredible vocals as the audience listen intently, mouthing along every word with her. Every song tonight is a highlight, but one incredible moment of the set arrives seven songs in and comes in the form of the perfect slice of pop that is 'You Forever'. Three and a half minutes of gorgeous melody complete with silky dance moves and from the second the song starts, the audience again belt out the backing refrain of "you've been running around in my head all day" which drives the song along more.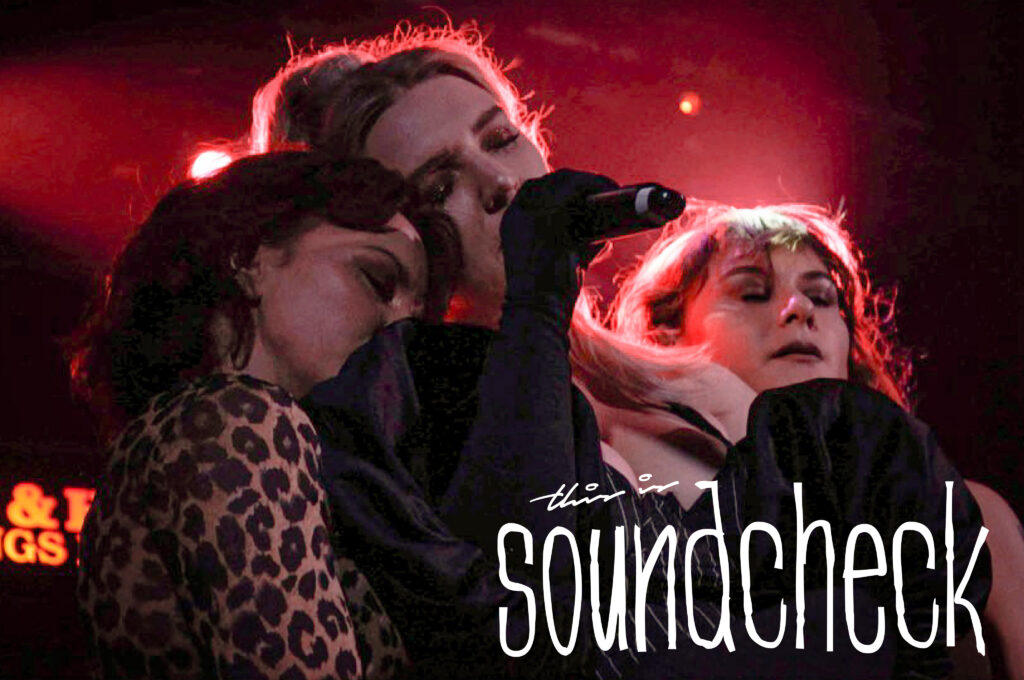 'I Do This All The Time' closes the set and is another highlight. The laid back groove is accentuated by Rebecca's spoken word vocals accompanied by the "look up, lean back, be strong, you never thought you'd live this long" harmonies. She is confrontational throughout the whole night, leaning in to the audience and singing in their faces, but always with a smile of appreciation.
Due to the crowd amassing the foot of the stage, it's impossible to leave for the "encore", and to the audience's amusement, and the bands', they walk around the stage in her own words as "trapped Sims". A highly entertaining few seconds watching them "bump" in to each other and the instruments.
The encore begins with 'John Elton'. They perform this completely unplugged, Rebecca on guitar and everyone else stood around her as they belt out a delicate version of the slowest song on the album. The audience remain silent but are still mouthing the lyrics along with her. She states that they may not be able to do this as she has been told her next tour will be bigger venues, but you just know she will try to retain this intimacy going forwards.
The final song is back to all guns blazing and is from her debut solo record 'Compliments Please'. We get a final energetic and dance fuelled version of 'The Best'. A fitting end to what was a brilliant and fun filled show. Self Esteem is definitely on her way to being a superstar in her own right with performances like this. It will be a pleasure to see her move onwards. If you haven't yet, get a ticket for her dates in the New Year, if you don't you really will miss out on something special.