Vinyl Revival: Is Vinyl Really Making A Comeback?
We all know that Vinyl is more present in the current distribution of new releases but do we really know how much of an impact it is making within the music industry? Are we really buying more vinyl than CD's or online sales?
According to the BBC, vinyl sales are at its highest peak this year after 26 years. This year alone, 230 independent music stores were open to support record store day on April 26, spearheading the vinyl revival.
Last year, vinyl sales generated more income for UK artists than YouTube; The BPI (British Phonographic Industry), the record labels' association that promotes British music said YouTube and similar online sites contributed 24.4 million pounds to sales however, it was vinyl sales that won the race last year generating 25.1 million pounds earned by labels from the sale of 2.1 million vinyl LP's.
BPI also revealed that music fans purchased almost 640,000 old vinyl releases between January and March this year!
Official Top 20 Vinyl Albums Charts: (20 May – 26 May 2016)
1 – Prince, Purple Rain
2 – Rumours, Fleetwood Mac
3 – Guardians Of The Galaxy – Awesome Mix 1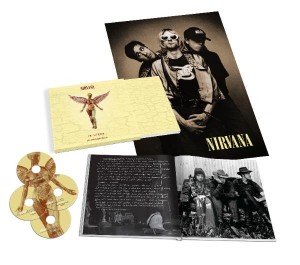 4 – Back To Black, Amy Winehouse
5 – The Stone Roses, Stone Roses
6 – Legend, Bob Marley & The Wailers
7 – Pulp Fiction, Original Soundtrack
8 – Misadventures, Pierce The Veil
9 – Nevermind, Nirvana
10 – Take Me To The Alley, Gregory Porter
11 – Under The Sun, Mark Pritchard
12 – SGT Pepper's Lonely Hearts Club Band
13 – Blackstar, David Bowie
14 – Hotel California, The Eagles
15 – The Queen Is Dead, Smiths
16 – Hunky Dory, David Bowie
17 – Thriller, Michael Jackson
18 – Four Symbols, Led Zeppelin
19 – 25, Adele
20 – Abbey Road, Beatles