News
In the lead up to his highly anticipated UK tour, Neil Hannon, aka The Divine Comedy, unveils a stunning combined animated video for new double A side 'Infernal Machines' and 'You'll Never Work In...

Sam Fender is very pleased to celebrate his debut album, 'Hypersonic Missiles', hitting number 1 last week, with news of a new headline tour for next Spring. The shows will include a...
Live Reviews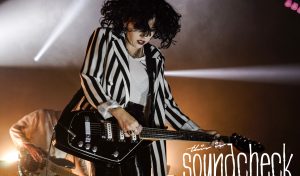 It has been just over 12 months since Pale Waves' debut album 'My Mind Makes Noises' was released, and the Mancunian quartet last played a headline show in Birmingham....

Arriving in the centre of Birmingham after a Worldwide Tour, Muse brought their cosmos blasting stage spectacle to the rather intimate (for them) setting of the Arena Birmingham for their last UK...

For those not in the know, The S.L.P. is a solo project from Kasabian's guitarist and song-writer Sergio Pizzorno. If any member of the audience were here hoping for a few hits from his...

The inaugural event at Coombe Abbey in Warwickshire started with a few problems, but ended up being a decent success. With queues to get in spreading far and wide around the site and the first...

In 2010 the UK music scene mourned the loss of one of the most era-defining experimental Indie bands of the last 20 years when Doves announced their immediate hiatus. Jimi Goodwin, Andy and Jez...
Reviews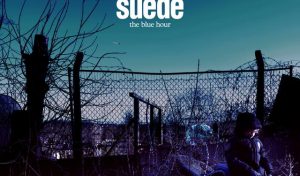 Suede have always been a treasure amongst the British music scene. From the iconic 'Self Titled' debut through to their previous record 'Night Thoughts', there has always been a certain urbanised...

The Debut album from the Manchester outfit is one of glorious 80's inspired perfect pop. For fans of the 1975, it is easy to see why Hannah Gracie and Co. have been drafted in as the tour support...
Reef return with an astonishing album to 'Come Back Brighter' and one that has very much been worth the wait to 'Place Your Hands' on.
Wolf Alice return with an album brimming full of confidence, chaos, experimentation and so much more.
Nina Nesbitt has released her second single hot on the heels of the brilliant 'The Moments I'm Missing'.
David Ford releases a brilliant mini collection of soulful storytelling emblazoned with the Blues.
Birmingham's Superfood are set to release 'Bambino' - an album full of melody and elegaic pop to please the ears.