News
Photo: Lillie Eiger. Inhaler today release their new single 'It Won't Always Be Like This' on Polydor. The song launched as Annie Mac's Hottest Record In The World on Radio 1 alongside...
Today, Madison Beer announced the European leg of her Life Support Tour, which is set to begin in Madrid on 28th March 2022 and visits a number of cities across Europe and the UK before ending in...
Live Reviews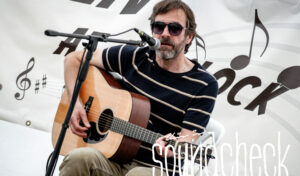 An early evening or a matinee show is always a delight, especially on a super warm British day at a pub next to the canal, and especially after England won their opening Euro match. But not only...

Photographs: Glenn Rossington. Live music should always leave you asking questions, if one of those questions though is "what the f**k did I just witness?" then one of two things has...

Photos: Glenn Rossington. So, the first proper gig coming out of lockdown. It was always going to be filled with apprehension and excitement. There was no need to worry however, the operation that...

Photos: Glenn Rossington. Alan McGee was once as famous for his wild lifestyle, in some cases, more notorious than the bands he managed via his label Creation Records in the late 80's and...

Indie legends Editors brought their 'Black Gold' Greatest Hits Tour to the intimate surroundings of Manchester's o2 Apollo Theatre on a wet and windy Sunday evening. The packed...
Reviews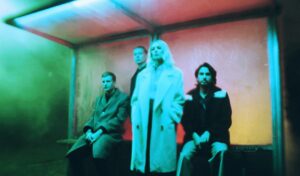 Wolf Alice have once again proved that they are one of the UK's most vital bands at the moment.
Following on from their excellent recent releases 'Girl At The End of The World' (2016) and 'Living in Extraordinary Times' (2018), Manchester legends James are back with...

After releasing their debut single 'Black and Red' back in 2018, Casino Rockets, hailing from Halifax, have spent the last 3 years crafting away at 'Reality Distortion...
'Fat Pop' is the sound of an artist at his creative peak. Just as you think he has timed out, Paul Weller returns with something more vitally and culturally important than we realised we needed.

It's not a reinvention nor is it a new direction, the project seems to be more like a diary, just an open, honest, nervous and slightly damaged version of the Hayley Williams we all know.

Suede have always been a treasure amongst the British music scene. From the iconic 'Self Titled' debut through to their previous record 'Night Thoughts', there has always been a certain urbanised...

The Debut album from the Manchester outfit is one of glorious 80's inspired perfect pop. For fans of the 1975, it is easy to see why Hannah Gracie and Co. have been drafted in as the tour support...