News

On the back of releasing her second solo album 'The Sun Will Come Up, The Seasons Will Change' and a successful tour of North America, Nina Nesbitt returned to the UK to play a Sold...

Sheffield based rockers Sophie & The Giants played their second ever gig in the Second City last night at the Castle & Falcon to a very intimate crowd of barely twenty people. Those who...
Live Reviews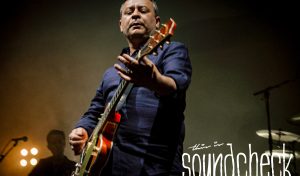 Twenty One years ago, the Summer of 1998, the world got it's first taste of Manic Street Preachers' fifth album 'This Is My Truth Tell Me Yours'. This arrived in the format...

A Peter Doherty gig now is not what it was ten plus years ago. Gone is the shambolic drugged up drunken mess that made every gig so unpredictable, now is a reformed rock n' roll star proving...

After releasing latest album 'Natural Rebel' towards the end of last year, Richard Ashcroft is back playing a handful of UK dates ahead of the Summer Festival Season. After a DJ...

Fresh off the back of a stunning UK Arena Tour playing the part of "Thoughts of the Journalist" in Jeff Wayne's 'War of The Worlds' throughout the Winter...

British Sea Power have always been a bit of a wonderment in the UK music scene. An incredible and well received debut record, a decent follow up and then, to the majority, disappeared from the...
Reviews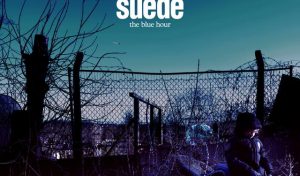 Suede have always been a treasure amongst the British music scene. From the iconic 'Self Titled' debut through to their previous record 'Night Thoughts', there has always been a certain urbanised...

The Debut album from the Manchester outfit is one of glorious 80's inspired perfect pop. For fans of the 1975, it is easy to see why Hannah Gracie and Co. have been drafted in as the tour support...
Reef return with an astonishing album to 'Come Back Brighter' and one that has very much been worth the wait to 'Place Your Hands' on.
Wolf Alice return with an album brimming full of confidence, chaos, experimentation and so much more.
Nina Nesbitt has released her second single hot on the heels of the brilliant 'The Moments I'm Missing'.
David Ford releases a brilliant mini collection of soulful storytelling emblazoned with the Blues.
Birmingham's Superfood are set to release 'Bambino' - an album full of melody and elegaic pop to please the ears.