News

In the week that Laura Mary Carter and Steven Ansell return from a five year gap, releasing their fifth album 'Get Tragic' and their first to grace the top 40 album chart, Blood Red Shoes are back...

As we fast begin to approach the end of 2018, this is a roundup of what we consider to be the Top Ten events happening in November. The Prodigy – 2nd-15th November. To coincide with their...
Live Reviews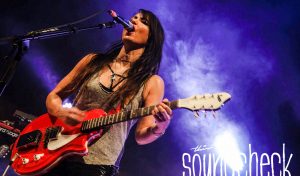 The award winning KT Tunstall rolled in to the UK's second city in explosive style. Always a delightful experience, this time there is something different about Tunstall's performance, and it is...

On a cold and damp Monday night, the hottest gig in town (literally) tonight can be found at North Staffordshire's best intimate venue in the form of Manchester's The Slow Readers Club. The...

Not being overly familiar with Dodie's work, this was a gig of unexpectedness, unsure of what to expect but highly surprising in the greatest sense. The young singer-songwriter arrived in a cloud...

Hot on the heels of a great show in Birmingham only days before, we scooted over to Coventry for the final show of the current UK Tour for Hey Charlie. Tonight's was something a bit different...

On a cold and damp night in the centre of Birmingham, the Sunflower Lounge is the home tonight to one of the most exciting bands currently on the circuit. London's Hey Charlie are in the middle of...
Reviews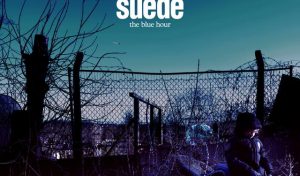 Suede have always been a treasure amongst the British music scene. From the iconic 'Self Titled' debut through to their previous record 'Night Thoughts', there has always been a certain urbanised...

The Debut album from the Manchester outfit is one of glorious 80's inspired perfect pop. For fans of the 1975, it is easy to see why Hannah Gracie and Co. have been drafted in as the tour support...
Reef return with an astonishing album to 'Come Back Brighter' and one that has very much been worth the wait to 'Place Your Hands' on.
Wolf Alice return with an album brimming full of confidence, chaos, experimentation and so much more.
Nina Nesbitt has released her second single hot on the heels of the brilliant 'The Moments I'm Missing'.
David Ford releases a brilliant mini collection of soulful storytelling emblazoned with the Blues.
Birmingham's Superfood are set to release 'Bambino' - an album full of melody and elegaic pop to please the ears.