News
Photo: Olga Kuzmenko Ahead of what remains of the UK Festival Season, Fontaines D.C. have announced two last minute intimate UK shows in Lincoln and Northampton for a couple of weeks time. After...
Indie legends Bombay Bicycle Club have announced a pair of very intimate UK dates that will precede their headline set at this years' Latitude Festival. Now that Covid restrictions are...
Live Reviews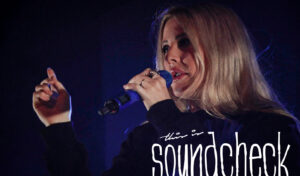 Photography & Review by: Glenn Rossington Usually at home playing arenas these days, Herefordshire born Ellie Goulding arrived in Birmingham at the intimate o2 Academy as part of a 6-date UK...

Photography & Review by: Glenn Rossington The Dublin based post-punk poets Fontaines D.C. currently in the middle of a UK wide tour, arrived in Birmingham to treat a Sold Out audience to a...

Photography & Review by: Glenn Rossington Originally scheduled as a release tour for their fourth studio album 'The Joy Of The Return', The Slow Readers Club arrived in Birmingham...

Photography & Review by: Glenn Rossington Slap bang in the middle of his first UK Tour in a couple of years promoting his brilliant new album 'Sad and Beautiful World', New Yorker...

Photography & Review by: Glenn Rossington Every once in a while, a band comes along who shake up a genre and redefine it. Wolf Alice have done this with each of their three releases so far and...
Reviews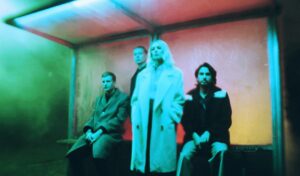 Wolf Alice have once again proved that they are one of the UK's most vital bands at the moment.
Following on from their excellent recent releases 'Girl At The End of The World' (2016) and 'Living in Extraordinary Times' (2018), Manchester legends James are back with...

After releasing their debut single 'Black and Red' back in 2018, Casino Rockets, hailing from Halifax, have spent the last 3 years crafting away at 'Reality Distortion...
'Fat Pop' is the sound of an artist at his creative peak. Just as you think he has timed out, Paul Weller returns with something more vitally and culturally important than we realised we needed.

It's not a reinvention nor is it a new direction, the project seems to be more like a diary, just an open, honest, nervous and slightly damaged version of the Hayley Williams we all know.

Suede have always been a treasure amongst the British music scene. From the iconic 'Self Titled' debut through to their previous record 'Night Thoughts', there has always been a certain urbanised...

The Debut album from the Manchester outfit is one of glorious 80's inspired perfect pop. For fans of the 1975, it is easy to see why Hannah Gracie and Co. have been drafted in as the tour support...