News
Now that the new gig season is well underway, this is a roundup of what we consider to be the Top Ten events happening in October. Anna Calvi – 1st-7th October. After releasing her third...
Live Reviews

Having just released their stunning debut  record 'My Mind Makes Noises' only days before, Manchester's newest heroes Pale Waves have begun a short UK Tour and are tonight playing an almost sold...

Fast approaching their 30th year together, the boys from Birmingham arrived in Wolverhampton to deliver a superb set of hits under a stunning late summer sunset. With the only support act being a...
Reviews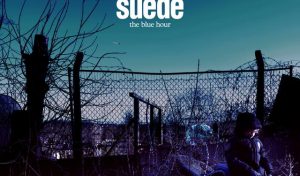 Suede have always been a treasure amongst the British music scene. From the iconic 'Self Titled' debut through to their previous record 'Night Thoughts', there has always been a certain urbanised...

The Debut album from the Manchester outfit is one of glorious 80's inspired perfect pop. For fans of the 1975, it is easy to see why Hannah Gracie and Co. have been drafted in as the tour support...
Reef return with an astonishing album to 'Come Back Brighter' and one that has very much been worth the wait to 'Place Your Hands' on.
Wolf Alice return with an album brimming full of confidence, chaos, experimentation and so much more.
Nina Nesbitt has released her second single hot on the heels of the brilliant 'The Moments I'm Missing'.
David Ford releases a brilliant mini collection of soulful storytelling emblazoned with the Blues.
Birmingham's Superfood are set to release 'Bambino' - an album full of melody and elegaic pop to please the ears.