2021-06-13 – Mark Morriss – The Kings Lock, Middlewich
An early evening or a matinee show is always a delight, especially on a super warm British day at a pub next to the canal, and especially after England won their opening Euro match. But not only this, it means that the audience are awake, chilled out and there is generally a good vibe around the place. Today is no exception as The Bluetones frontman is performing a solo show in a marquee in the beer garden.
Opening up proceedings is the delightful Rossa Murray, an Irishman from Liverpool. Usually performing as part of an ensemble under the 'Rossa Murray and the Blowin' Winds' tag, today we get a delightful solo acoustic show. Seeing an unfamiliar artist is always exciting, but can be a bit samey when they refer to each track as "a new one" or "this one hasn't been released yet". This aside, Murray performs with gusto and finesse. The opening 'Amsterdam' is a gorgeous tune accompanied by a harmonica solo. He has a rather silky voice similar in ilk to Paolo Nutini, and even shares similar brazen looks.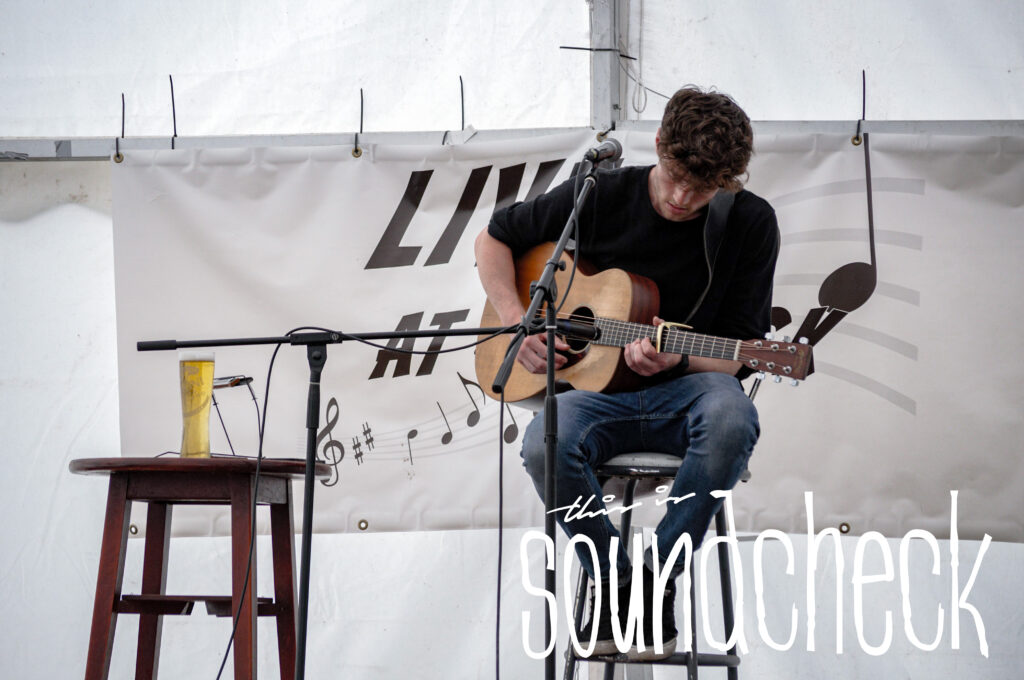 'San Francisco', 'Hazy Days' and another un-named tune follow suit. 'Hazy Days' is the most up-tempo track of the set, but still maintains the Irish/Liverpudian charm. The final two tracks push his output on streaming sites as these have been released. 'Crush' is timeless and the final track 'Sophie' appears to be a tale of a childhood sweetheart. A final plug for his work and a "Thank You" sees the young lad leave the stage to make way for the main act.
Mark Morriss is no stranger to the live scene, having formed The Bluetones back in 1993 (a shocking 28 years ago) and had a successful run of hits in the late 90's/early 2000's. He also released his debut solo album 'Memory Muscle' back in 2008 and followed up with a string of further solo records. He is also set to embark upon two new projects this year, the collaborative project know as 'The Helicopter of the Holy Ghost' and a new project 'Morriss, Helme & Clarke' undertaken with Britpop heavyweights Chris Helme (The Seahorses) and Nigel Clarke (Dodgy).
This afternoon's set is peppered with Solo tracks, Bluetones favourites and a couple of new tracks to boot. He greets us in his charming way and launches in to 'Rimini' from his 2019 solo album 'Look Up'. Morriss is not only a great showman and performer, but a brilliant story teller as well. Each song through the 17-song set has a tale or a random fact about it. The number of Bluetones tracks that got to the same position in the charts is a unique tale. It is his solo efforts that stand out tonight. Tracks such as 'Space Cadet', 'So It Goes', 'I'm Sick' and 'Consuela' show what a strong writer he is. Each track perfectly executed to a tender and powerful rendition for a man and an acoustic guitar.
One surprising outcome is that throughout the early part of the set, Morriss more than once admits to being nervous which is surprising considering the number of shows he does, including one the night before in Liverpool. It doesn't come across as playing to the audience as there is a huge amount of sincerity in his voice, but as the set ploughs on, his confidence comes through and we get a wonderful set through and through.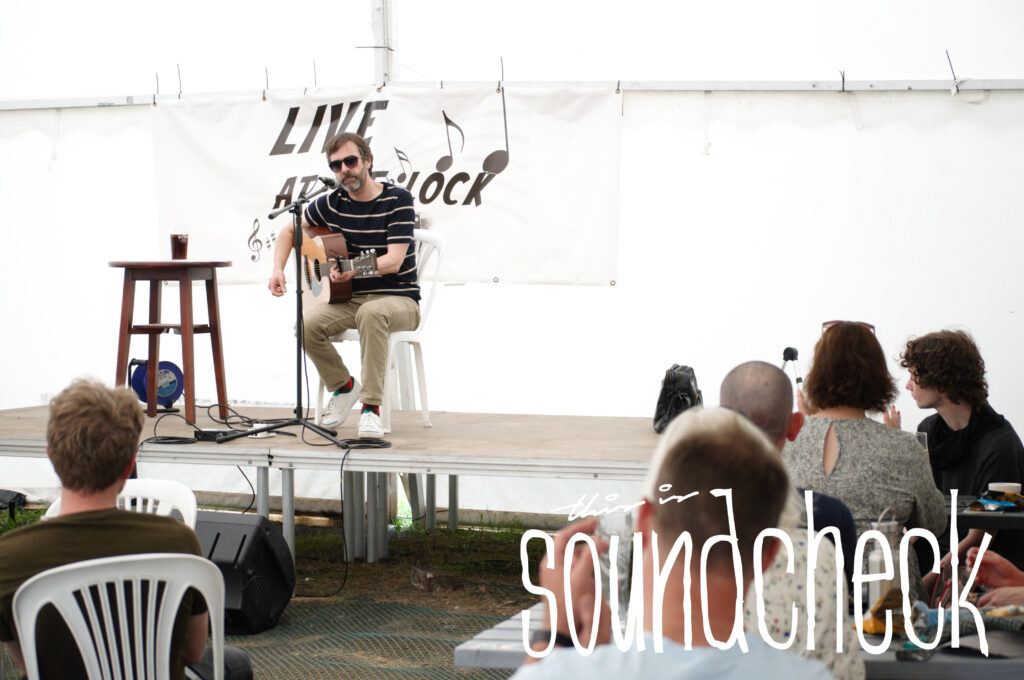 New song 'Madeline' is introduced as initially a new Bluetones number but then tells the tale that it has now been subsequently stolen for his new project with Chris Helme and Nigel Clarke. The song itself is a tender number and excites the crowd knowing that new material is incoming. The second new tune 'Drive Thru" (with the emphasis on the apostrophe) is equally as delightful and shows great promise for whichever project this will form a part of.
It is of course the Bluetones numbers that cause the big reactions and crowd participation. 'Firefly', 'Cut Some Rug', 'A Parting Gesture' and what Mark confessed to be his favourite Bluetones single, the excellent 'Never Going Nowhere' are played out as if the band are behind him. 'Marblehead Johnson' evokes a big singalong as the crowd also begin to relax. 'I Was A Teenage Jesus' is taken as a spontaneous request and is idyllic for those of a religious nature on a Sunday. 'Bluetonic' closes the encore and again causes a huge cheer and crowd participation.
Finally again in what appears to be completely unscripted, Mark returns for a second encore and offers a choice eventually settling for an acoustic glam portrayal of 'Sleazy Bed Track'. As the track ends there is a thunderous round of applause and Mark thanks us for coming out and reminds us that he will see us again soon somewhere down the road.
Mark is playing a whole host of dates throughout the coming months as a Solo Artist, with The Bluetones and as Morriss, Helme and Clarke. More details can be found from his website.