2022/02/14 – Pale Waves – o2 Academy, Birmingham
Photography & Review: Glenn Rossington
"Is anyone here tonight on their own? Well let us be your date, if you'll be ours?" declares Heather Baron-Gracie in the midst of their headline set tonight. At this moment the penny drops and oh yes, of course! It is Valentines Day.
It's almost a shame that tonight we are celebrating the release of Pale Waves' somophore album 'Who Am I?' which was released just over a year ago in the middle of lockdown, but then we remember we had a pandemic going on. The tour was initially slated for 2021, however variants and other things got in the way – but finally, here we are!
The night gets off to a slow start however, just as doors opened the first of 2 supports (Hot Milk) announced on Social Media that they have had to pull out last minute due to a medical emergency. Without notice, this left a longer than normal pause in proceedings with the audience having to wait over an hour for live shenanigans to begin. The second support act (Bitters) take to the stage to blow away the frustrations of the gathered crowd. They play a flawless and professional set which includes their two singles 'Sick' and 'Stole Your Car'. They receive a great reception from an albeit short set.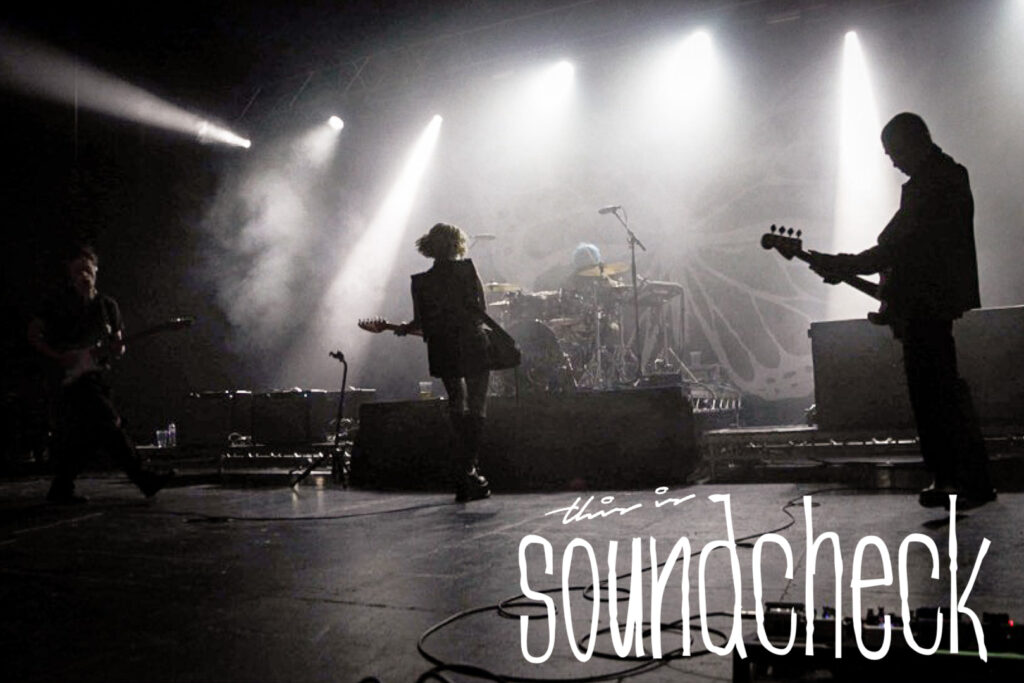 Thirty minutes later, it is the moment everyone had been waiting for. The lights dim and the headline act arrive onstage. Hugo Silvani, Charlie Wood, Ciara Dornan and Heather Baron-Gracie. They pick up their instruments and dive straight in to 'Change' – the first single released from their current album 'Who Am I?'. This leads in to a frantic rendition of 'Television Romance' from their debut record 'My Mind Makes Noises'.
The set is peppered with tracks from both of their hit albums, obviously leaning heavily more towards 'Who Am I?' The album has been around for 12 months now, and each track sounds like a familiar friend. 'Fall To Pieces', 'Odd Ones Out' and 'Tomorrow' represent the album tracks and cause as much of a stir as the singles. 'Easy' is delicious, 'Wish U Were Here' is delightful and the beautiful 'She Is My Religion' are all well received by the audience in attendance.
'Odd Ones Out' is performed acoustically with Heather sat down on a stool in the centre of the stage. We are then treated to an insight of what is next. They perform 'Jealousy' an unreleased track currently slated for a new album that they have been working on whilst the world was at a standstill. It is loud, raucous and heavy. Exactly what is needed right now. It's also nice to see the band breaking away from the poppier sounds of their first two records.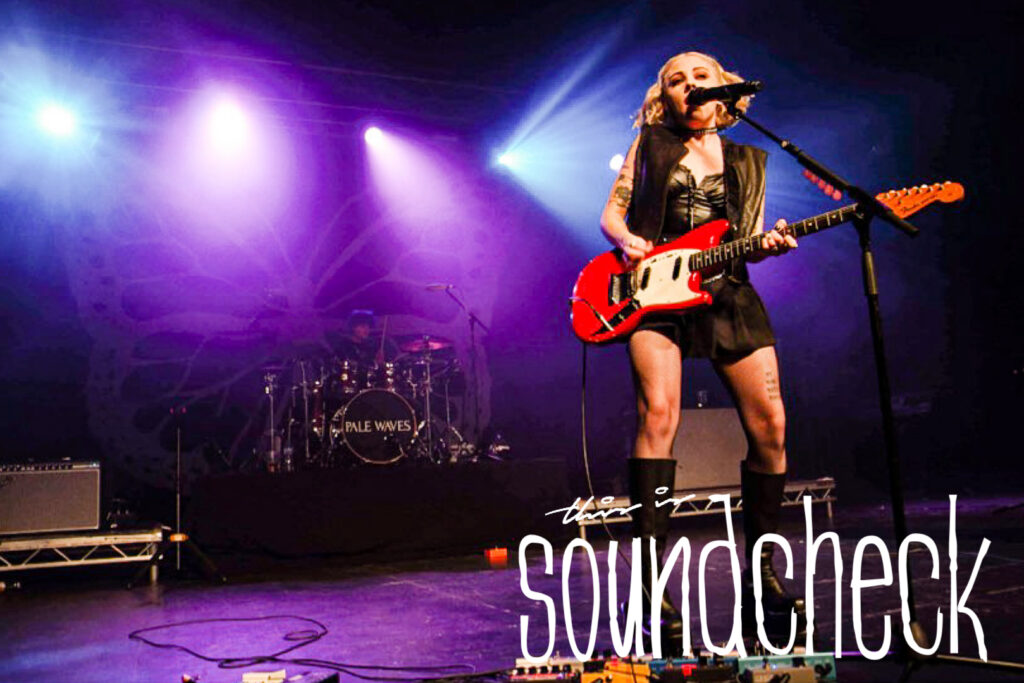 The only downside to tonight is the audience. Due to the tour being rescheduled and tonight falling on "the most romantic day of the year", it seems like other things have taken precedence as the venue only seems around 2/3 full. This doesn't affect the band however as they are playing as if it is their last ever show. The audience too, if you closed your eyes you would think it was Sold Out with the noise they made.
What is other people's loss, tonight is those in attendance' gain. The band have clearly grown in confidence from the last time they played in Birmingham, they are flawless. Older tracks like 'Eighteen', 'One More Time' and 'My Obsession' appear to be played at breakneck speed with so much gusto. Pale Waves are a band reborn. The encore closes with 'There's A Honey' which encourages a monumentous singalong and some pogo moshing. The band thank us for spending our "love day" with them and promise to be back soon.
Pale Waves still have a few dates on their current UK tour with a handful of tickets available. If you cannot get down to any of these though, they will be playing festivals over the Summer. Heather, Hugo, Ciara and Charlie have cemented their live reputation and should be around for a good while yet. Go and catch them before they go supersonic.