Biffy Clyro Announce Barrowland Residency
Scottish rockers BIFFY CLYRO have announced three special shows at the Glasgow Barrowlands venue. The dates will see this years T in the Park headliners perform tracks from their six albums.
On December 05; the opening night of the stint, the band will perform tracks selected by fans from debut Blackened Sky and third album Puzzles. The second show will see songs from Vertigo of Bliss and Only Revolutions with the three dates being rounded off with tracks from Infinity Land and newest album Opposites.
The band will ask fans attending the shows to have an input into the setlist – with album tracks and B-sides all available to choose from.
In a handwritten letter to fans, Biffy said: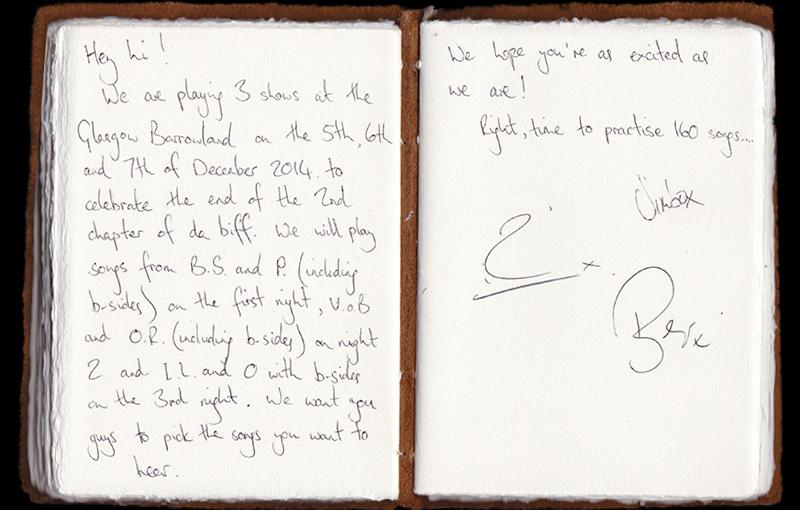 Tickets for the shows will go on sale 15 August at 9am via ticketmaster.
Biffy Clyro will play:
DECEMBER
05 – Barrowlands, Glasgow (Blackened Sky + Puzzles)
06 – Barrowlands, Glasgow (Vertigo of Bliss + Only Revolutions)
07 – Barrowlands, Glasgow (Infinity Land + Opposites)