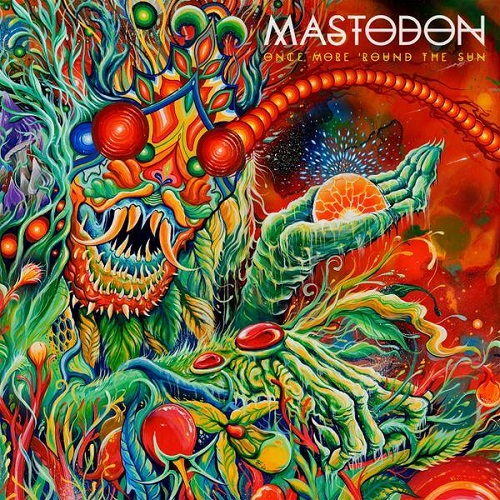 Atlanta metallers MASTODON have announced the tracklist and release date of their upcoming album. Once More 'Round The Sun will be released on June 24 and will feature the new single, 'High Road', that fans will have already heard earlier this month. Mastodon have also released an "audio visualizer" for the new single, which can be seen below.
As a follow-up from 2011's The Hunter, the new album features eleven tracks – and seems to boast some incredible artwork. Guitarist Bell Kelliher has recently spoken about the album, revealing that:
"

One More 'Round The Sun is loosely based on the life and times of each person in the band during the past year. Each song kind of explains what has happened to each one of us in our personal journeys in life, outside of the band. Struggles and hardships, relationships and big change, almost being kicked out of our homes – just things that happen to everybody.
The tracklisting for the new album is:
ONCE MORE 'ROUND THE SUN
01. Tread Lightly
02. The Motherload
03. High Road
04. Once More 'Round The Sun
05. Chimes at Midnight
06. Asleep in the Deep
07. Feast Your Eyes
08. Aunt Lisa
09. Ember City
10. Halloween
11. Diamond in the Witch House